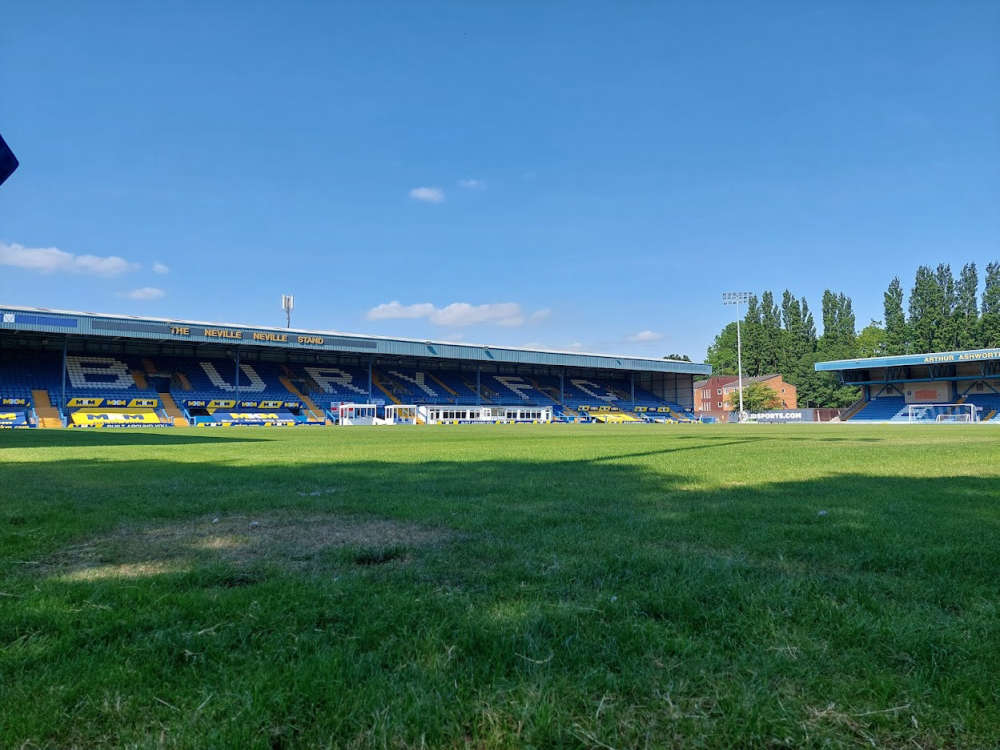 Bury Football Club will again play football after the Football Association approves the name change.
This allows both Men's & Women's elite football to play played under the name of Bury FC, and both will do in the upcoming 2023/24 season.
The club was expelled from the English Football League in August 2019 and hasn't played a competitive game since a 1-1 draw against Port Vale in May of the same year.
A statement from the club's interim board reads: "The FA have now confirmed that the name Bury Football Club can be used in competition, and a squad is ready to start the 2023/24 season in the North West Counties Football League Premier Division.
"The club will use its full name, Bury Football Club, and the abbreviated Bury FC where appropriate. Where team names have a suffix, we will use Bury FC in the team name, for example Bury FC Reserves, Bury FC Women.
"The North West Counties Football League will simply show 'Bury' in all fixture lists and league table, in accordance with their convention.
"We want to thank all the people and organisations that have made this possible and who continue to support us on and off the pitch.
"Please join us on our adventure and become a member to help fund the club and allow you a say on how it is run. Everyone is welcome to join us on our wonderful journey.
"Up the Shakers and see you in July!"
Bury AFC formed in 2020 and has been played in the North West Counties Football League for the past three seasons, and it's their FA membership that's been transferred.
Last month the two supporters' societies – Bury FC Supporters Society & Shakers Community Society – approved an amalgamation motion allowing the team to return to Gigg Lane.
Today's news gives the club its final tick to go all steam ahead into a historic new era at Gigg Lane.
Bury North MP, James Daly added: "I'm just overjoyed for everybody who's worked so hard to keep football alive in Bury."