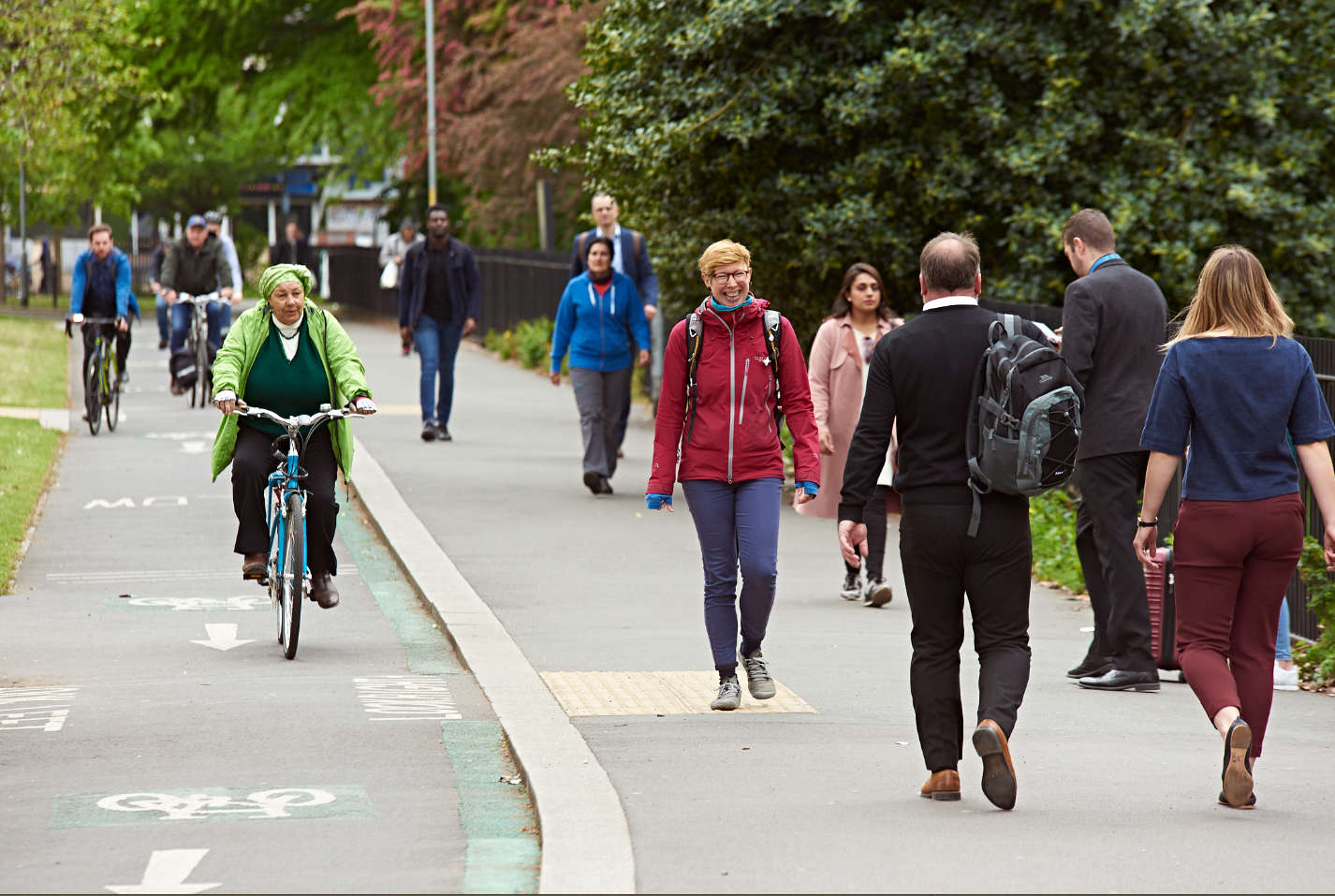 Bury is to benefit from around £2 million pounds in funding to boost active travel schemes across the town.
It comes as the city-region as a whole, will gain £40 million pounds in which it will deliver the largest active travel network in the country.
£23.7 million pounds of which will come from Active Travel England, whilst £17 million pounds will be released from the Mayor's Challenge Fund for four major active travel schemes when the Greater Manchester Combined Authority meet next week.
Pedestrians, cyclists and Metrolink users will all benefit from two projects in the borough which have won £1.85m in funding.
£600,000 will be used to upgrade the Parkhills Road and Heywood Street junctions.
The two mini roundabouts will become signalised junctions with 'green man' pedestrian crossings, one at Market Street and the other at Wilson Street, to make it easier and safer for pedestrians and cyclists to cross busy roads.
These improvements are part of a wider package of active travel improvements being delivered in Fishpool and Pimhole with funds from the Greater Manchester Mayor's Cycling and Walking Fund.
Whilst, £1.25 million, will be used to improve access at Radcliffe Metrolink station.
This includes a new access ramp to the east side of Radcliffe Metrolink stop for walking, wheeling and cycling and a new crossing on Church Street West.
The scheme will provide a direct route from the East Lancashire Paper Mill housing site to the Metrolink stop, the proposed new high school and other north-bound active travel routes.
As it currently operates, anyone accessing the Metrolink stop has to do so via the western access to come through the underpass.
The Radcliffe Metrolink Active Access Package scheme will complement a wider package of active travel improvements that we will be consulting on later this year and for which there is £9 million of funding available to the council in Greater Manchester's City Region Sustainable Transport Settlement programme.
Councillor Alan Quinn, Bury Council's cabinet member for the environment, climate change and operations, said: "We need to make it as easy as possible for people to walk, cycle and use public transport if we are to tackle congestion and clean up the air we breathe.
"This investment in Bury and across Greater Manchester will help us to give people better, more realistic and sustainable travel choices, which will also be good for our health."
Dame Sarah Storey, Greater Manchester's Active Travel Commissioner, added: "The news of this funding award from Active Travel England is a sign of confidence in the plan we have here in Greater Manchester for the development of our Active Travel network. It's vital that we are linking to the wider public transport system and building a Bee Network that provides genuine journey choice for residents and visitors alike.
"The new funding, as well as the funding drawn down from the Mayor's Challenge Fund, will be used across all 10 boroughs on a variety of infrastructure projects. The key focus remains that a universally accessible network is the aim and so the projects vary from segregated and accessible paths and crossings, to secure cycle storage and upgraded junctions.
"I am looking forward to seeing all of the funded projects come to life as they will further add to the high quality, comprehensive network of active travel routes that are needed across the region."
The investment will enable Greater Manchester to progress with its long-term ambition to create the largest walking, wheeling and cycling network in the country, and further unlock the health and environmental benefits of active travel for people across the city-region.