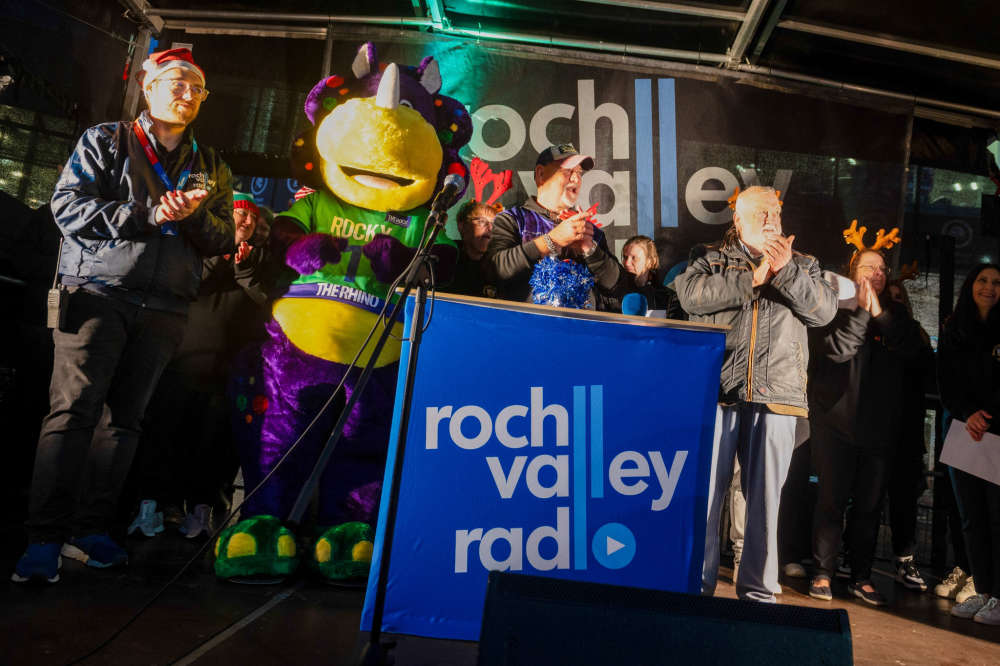 On Saturday, The Rock in Bury and Roch Valley Radio kicked off the Christmas festivities with a community concert and Christmas light switch-on with performances from local groups.
The first Community Christmas concert and Christmas light switch-on commenced with performances from local groups, including the Bury Music Service, Liv's Trust Charity, Lark Dance and Carol Godby's Theatre Workshop.
The Rock in Bury was lit up after the community-chosen nominated Local Hero, Les Edwards, from Seedfield FC, had the honour of turning on the Christmas lights.
At the first light switch-on since 2019, the Bury Music Service's Youth Brass Band performed uplifting Christmas songs, followed by themed dances from all different age groups of Lark Dance.
The Rocks charity of choice, Liv's Trust CIO, the charity in memory of Oliva Paige Campbell-Harding, had a performance from Radcliffe Got Talent winner Olivia. They also brought those who attended Christmas-themed performances from Kallea McKee Music and Ruby.
Carol Godby's Theatre Workshop put on live performances of Frozen and Annie.
Laura Beal, Marketing Manager for the The Rock, said: "Looking out from the stage and seeing how many happy families were watching the show has been really heartwarming." Laura saw the importance of having local hero Les Edwards turn on the lights as "On stage he got a bit emotional and I think it probably meant so much more to him," as opposed to someone who doesn't play a role in the community."
The event finished with the highly anticipated light switch-on and the final performance from the Survivors Choir singing Winter Wonderland, starting what they hope will be a busy Christmas period at The Rock in Bury.