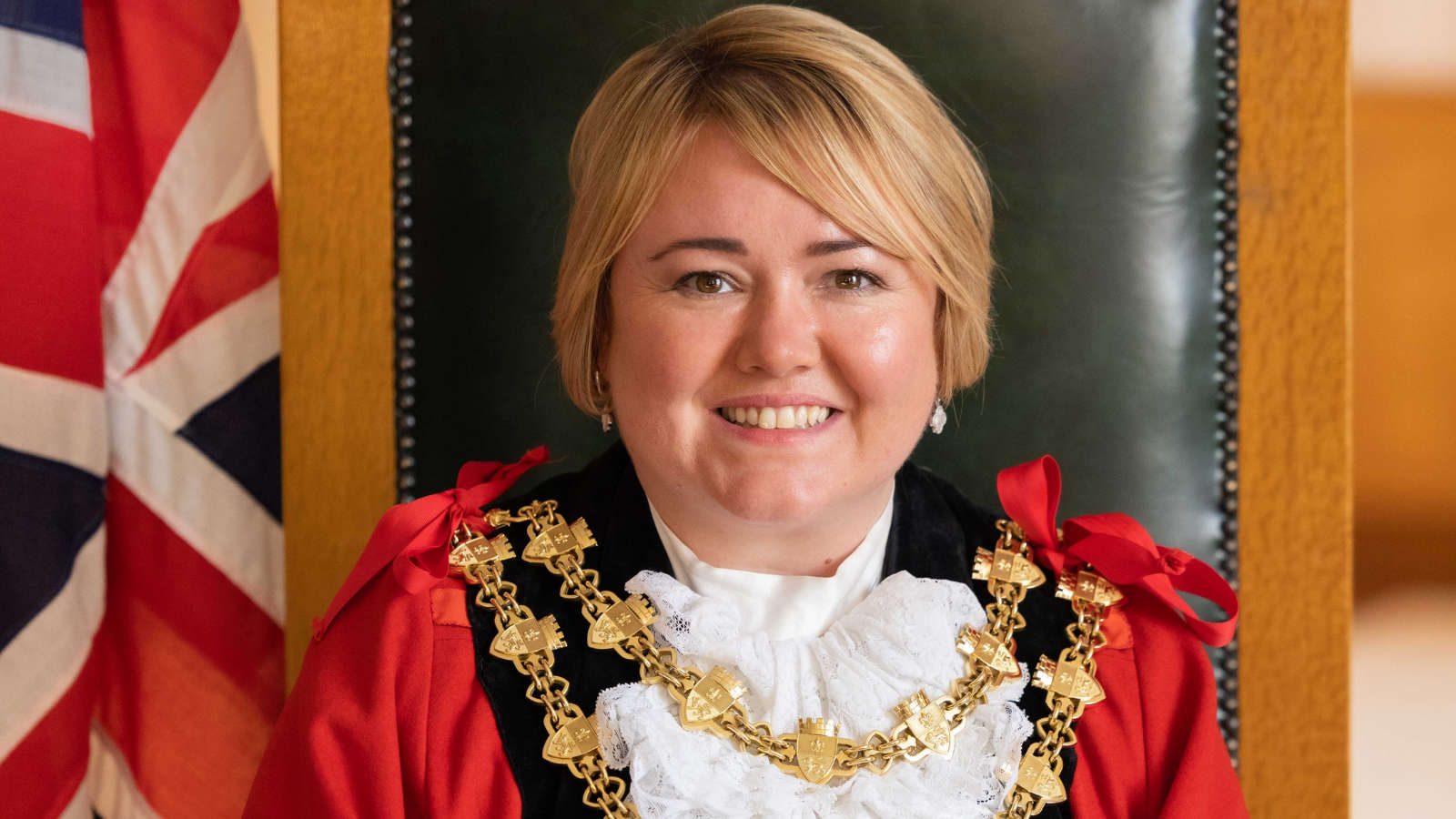 Credit: Bury Council
Moorside councillor Sandra Walmsley has been sworn in as the new Mayor of Bury for the new municipal year.
Cllr Walmsley took over the chains of office from Redvales councillor Shaheena Haroon at the annual meeting of Bury Council yesterday.
The incoming mayor has lived in Bury for more than 37 years, where she was educated at Radcliffe Hall Primary, the Derby High School and Holy Cross College.
She was elected as a Labour councillor in Moorside in 2010 and has served the ward ever since. She has held many senior roles in the council, including being a cabinet member for community safety, housing and resources, and the chair of licensing. She has also served on the Greater Manchester Fire Authority and the Greater Manchester Housing Commission.
The mayor worked as a senior trade union official for the Communication Workers Union for more than 18 years and was based at the O2 contact centre in Bury. Following redundancy, she returned to study as a mature student at the University of Salford, where she graduated with a first-class Honours degree in Criminology and Sociology. She is now working towards a postgraduate masters degree in Criminology at the University of Manchester.
Cllr Walmsley is also a governor at Chesham Primary School, and she volunteers her time with local food banks and community groups.
Her Mayoral Charities this year will be Bury Samaritans, Early Break and the Smith-Magenis Syndrome Foundation.
Her partner James Bentley will be her consort, and her mayoress will be her mother Gillian Hargreaves.
The Reverend Elizabeth Binns will serve as the mayor's chaplain..
Cllr Walmsley said: "I am honoured to become the new Mayor of Bury and look forward to working with local community groups, charities, organisations and businesses to showcase the very best our borough has to offer. I hope to open up the Mayor's Parlour to as many people as possible through the year and look forward to raising funds for local charities including Bury Samaritans, Early Break and the Smith-Magenis Syndrome Foundation."
At the meeting, members also voted to install North Manor councillor Khalid Hussain as deputy mayor for the coming year.
Medallions were also presented to the outgoing mayor in recognition of the service she had given.