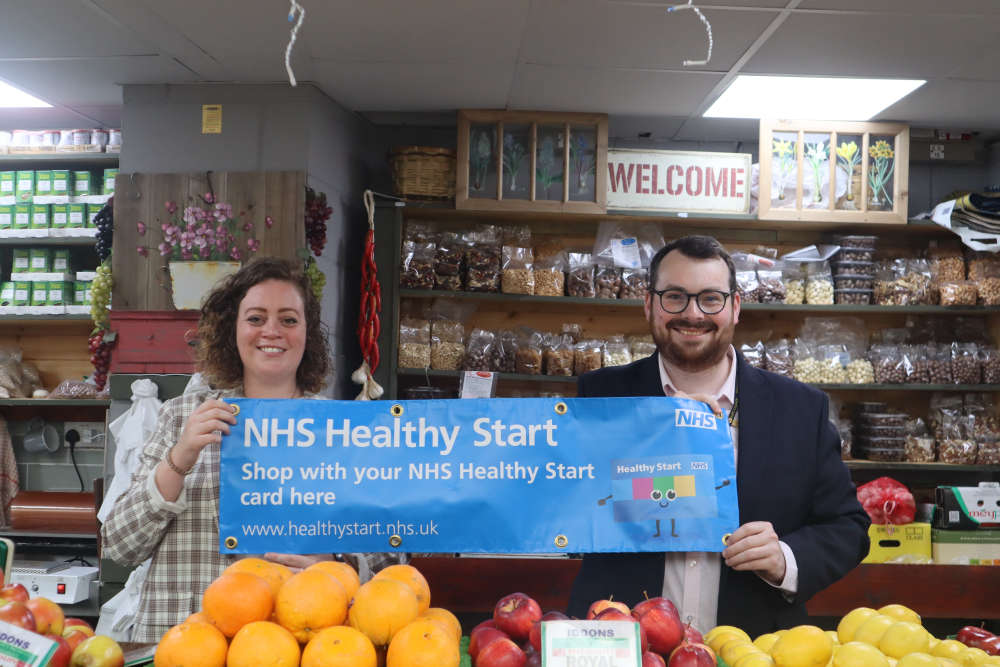 Credit: Bury Council
Stall holders on Bury Market are now taking Healthy Start cards, helping visitors to provide their families with nutritious and affordable food.
The NHS Healthy Start scheme is for eligible people who are pregnant or have children under the age of 4, offering help towards milk, fruit, vegetables, pulses and formula.
Healthy Start cards can now be used on Bury Market at Ward's Fruit & Veg, Iddon's Fruit & Veg and Tom's Bargain Corner.
Healthy Start at Bury Market is administered locally by Bury Food Partnership, following a successful funding application to Sustainable Food Places.
Councillor Charlotte Morris, cabinet member for culture and the economy, said: "We know how much the cost of living is affecting families, especially with the rising cost of food. I am delighted that the council and Bury Market are working together to improve access to good quality food. No child deserves to go hungry and the Healthy Start scheme is targeted to make sure children have a good start in life.
"Promoting Healthy Start at Bury Market helps local families, but also supports the local economy as the cards are redeemed directly with small local businesses. This partnership encourages local people who might not have thought of the market as a possible location for their food needs to find out just what is on offer.
"Making Healthy Start provision go as far as it can, and connecting people with produce through promotion of the scheme, forms part of The Bury Food Partnership's work, to strengthen our local food system and providing good food for all."
Healthy Start cards are worth £442 per year to the average family in Greater Manchester.
If you want to find out if you're eligible, click here