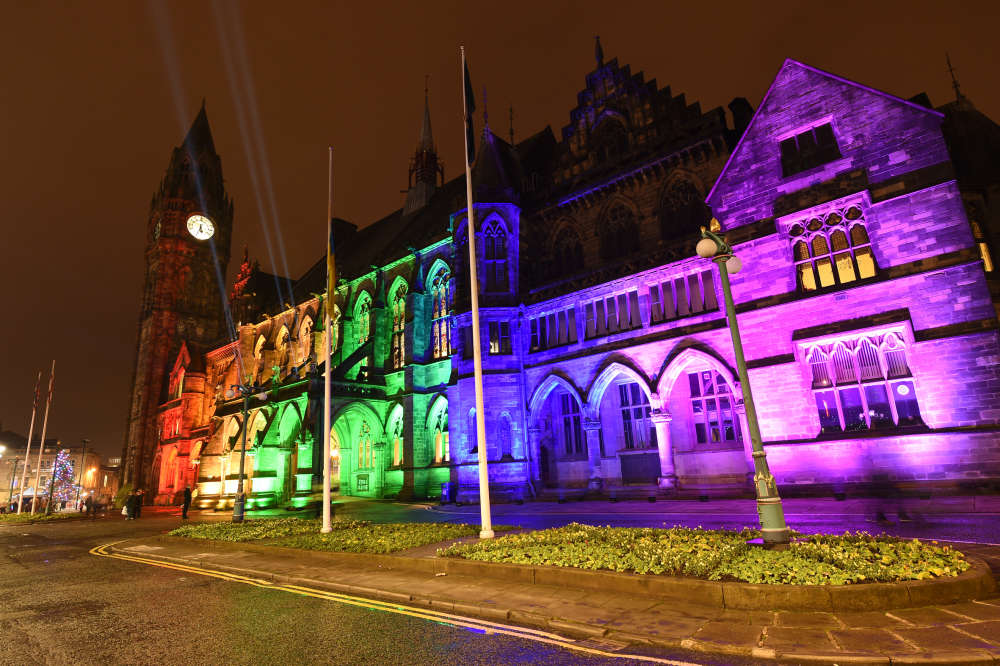 Credit: Rochdale Council
Rochdale in Rainbows is returning with another line-up of spectacular events and activities taking place across the borough.
The celebration, which raises awareness of LGBTQ+ communities will take place from Friday 24 June to Saturday 2 July 2022. Rochdale in Rainbows is also a time to reflect on the progress made towards equality while acknowledging there is still so much more to do.
The week will start with the Progress flag being raised by the Mayor of Rochdale and the leader of the council, Councillor Neil Emmott, at Number One Riverside in Rochdale town centre.
LGBTQ+ Progress flags will be flown across the borough and members of Rochdale in Rainbows will host exciting events, including Pride in the Park, where there will be music, drag, dance and more for everyone plus the Youth Pride Festival for LGBTQ+ young people and allies. There will also be an opportunity to knit your own mini progress flag at Knitty Gritty's knitting workshop.
Technology giant Siemens, also a member of Rochdale in Rainbows, has again supported and fully funded the installation of gender and sexual orientation crossing lights in Middleton, Heywood and Rochdale town centre.
Councillor Neil Emmott, leader of Rochdale Borough Council said, "We are proud of the cooperative nature of the Rochdale in Rainbows group, which has seen a number of local partners join together to plan our Pride events across the borough.
"We are committed to supporting and celebrating equality, inclusion and respect for everyone, this is reflected in our values which are at the heart of the events that I hope you enjoy."
For information on all Rochdale in Rainbows Pride events visit rochdale.gov.uk/rainbows