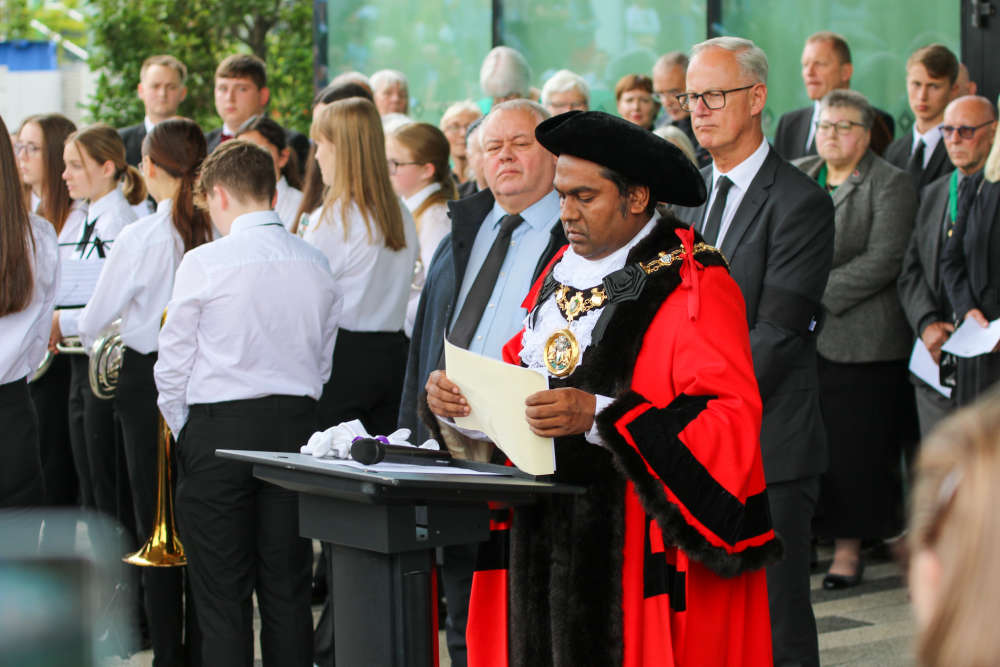 The proclamation of King Charles III took place earlier this afternoon to the people of Rochdale.
The ceremony took place outside Riverside One in Rochdale town centre at 3 pm.
Mayor of Rochdale, Councillor Ali Ahmed read the proclamation to the hundreds in attendance.
Cllr Ahmed invited fellow councillors, council officers, Honorary Aldermen, local MPs, local Deputy Lieutenants, the Mayor's Chaplain, Borough Dean, the Vicar of Rochdale and residents to attend the ceremony.
After the proclamation was read, students from Wardle Academy's school band played the national anthem.
The Mayor closed the ceremony by calling three cheers for His Majesty The King.
Local proclamations have been taking place throughout today, following the initial ceremony in London yesterday.