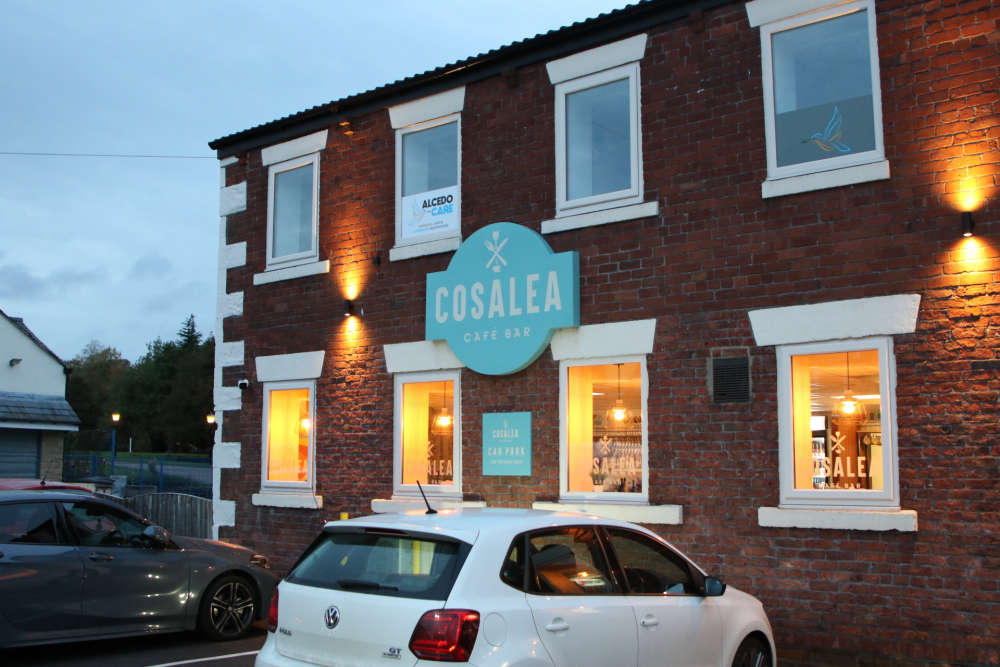 Credit: Roch Valley Radio
Local cafe bar, Cosalea has announced its first well-being "retreat in a day" event.
The popular venue has joined forces with Warrior Spirit Tai Chi and Qigong to host a day which promises to boost your immunity, strengthen your body and quieten your mind in the ultimate me-time experience.
The first event of its kind that Cosalea has hosted will take place tomorrow (Saturday 21st Jan), the day has come about after the success of Warrior Spirit's popular Tai Chi and Qigong classes at Cosalea, designed to enhance health, wellness and physical and mental strength.
The retreat day is an extension of this, and attendees will benefit from various sessions and activities and enjoy a delicious homecooked hot lunch and coffee and cakes from the Cosalea chefs.
Warrior Spirit Founder Scott Broadhurst said: "At this time of year, people often need a boost – the Christmas holidays are over, the weather isn't the best and it's back to school and work. Our Winter Wellbeing Day is all about taking a little time for you and boosting your wellbeing from the inside out, to improve physical and mental health and boost your immunity. It's also a chance for people to get together and meet new, likeminded friends".
"After the wellbeing day, attendees will feel stronger in mind and body, develop confidence, calm their anxiety, increase their power and increase stamina, energy and drive. It's open to anyone, and everyone can benefit, and we can promise a welcoming environment with lots of support, delicious food and fun along the way."
The retreat day will include: Two Qigong sessions to energise and rebalance the body; Guided meditation practices to settle the mind;
Breath work to cleanse the body, relax the nervous system and release tension; Deep sleep meditation to promote a night of deep rest and relaxation; A delicious, hearty and locally sourced lunch, as well as coffee and cake provided by the Cosalea team; Quiet time to set intentions for the months ahead, journal or to simply rest under a blanket.
Cosalea Owner Lisa Moore said: "We're extremely excited to be bringing this fantastic event to The Vault at Cosalea, and it is perfectly in fitting with our ethos. Our aim is to offer a welcoming social space that brings the local community together, providing some much-needed relaxation in these challenging times.
"The Winter Wellbeing Day will offer something different as well as giving people the opportunity to make new friends and leave feeling clearer and ready for the next 12 months."
Tomorrow's event will run from 10am-2pm, please contact Scott on 07973 542966 or Grace on 07821 776555 to book.
The retreat day will be the first in a regular programme at Cosalea, as well as the addition of a regular meditation class.