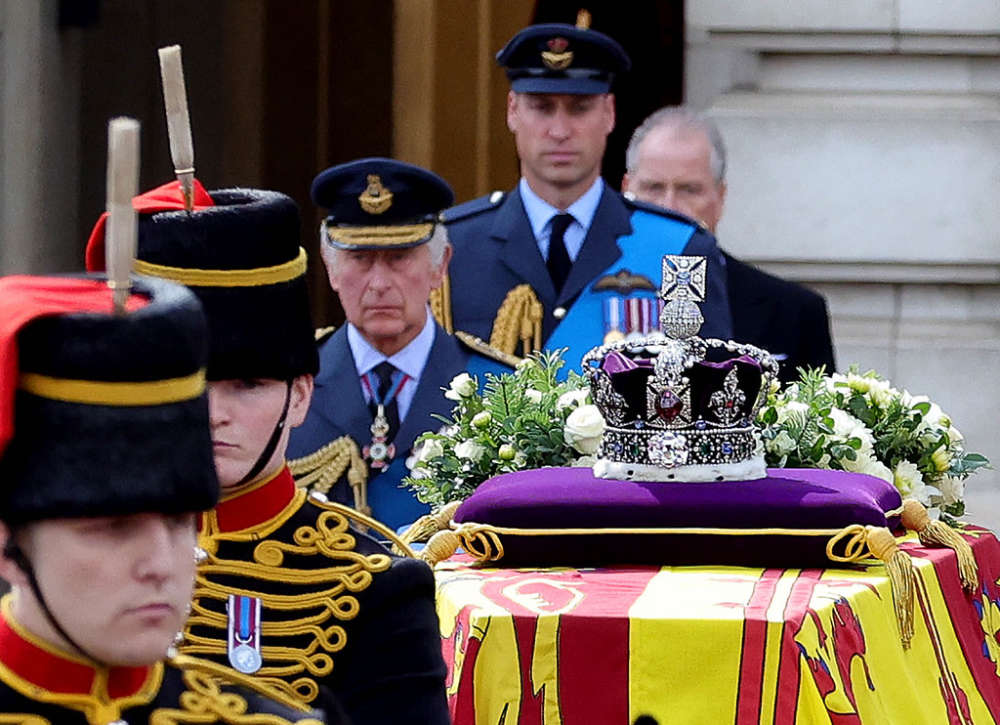 Credit: Andrew Parsons / No 10 Downing Street
King Charles III has thanked the public for their condolences ahead of the state funeral of his mother Queen Elizabeth II, which will take place tomorrow.
His Majesty said: "Over the last ten days, my wife and I have been so deeply touched by the many messages of condolence and support we have received from this country and across the world.
"In London, Edinburgh, Hillsborough and Cardiff we were moved beyond measure by everyone who took the trouble to come and pay their respects to the lifelong service of my dear mother, The late Queen.
"As we all prepare to say our last farewell, I wanted simply to take this opportunity to say thank you to all those countless people who have been such a support and comfort to my Family and myself in this time of grief."
The state funeral will begin at 11am tomorrow morning at Westminster Abbey.
The Queen's Coffin has been Lying-in-State since Wednesday (14th September) evening, that will end at 6.30am tomorrow (Monday) morning.
At 1044hrs the Coffin will be borne in Procession on the State Gun Carriage of the Royal Navy from the Palace of Westminster to the Abbey.
Immediately following the Coffin will be The King, Members of the Royal Family and members of The King's Household.
The Dean of Westminster will conduct the State Funeral Service and The Sermon and the Commendation will be given by the Archbishop of Canterbury.
To mark the end of the Service, The Last Post will sound followed by Two Minute's Silence to be observed in the Abbey, and throughout the United Kingdom. The National Anthem will draw the Service to a close.
The service is expected to last around 55 minutes, with the two minutes silence expected to take place just before midday.
At the end of the Service, Her Majesty's coffin will be borne to Welington Arch, via The Mall on the State Gun Carriage, before travelling to Windsor in the State Hearse for the committal ceremony at 4pm.
A private burial service will then follow in the evening, where the Queen will be buried with her husband, Prince Philip the Duke of Edinburgh.
Hundreds of thousands of people are expected to be in the capital for tomorrow's service, with large crowds also expected in Windsor.