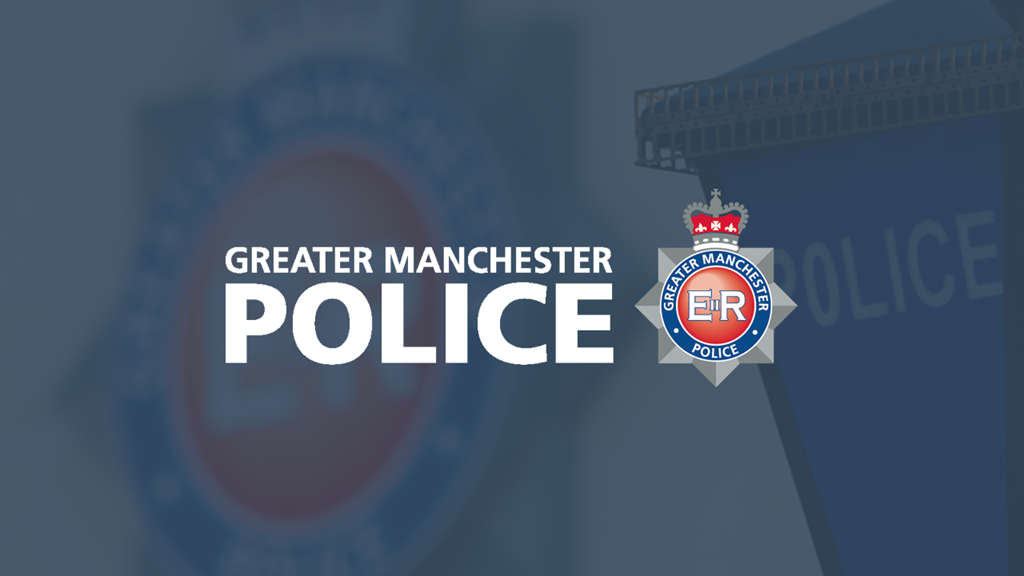 Today (14/03/2023) three men were sentenced at Minshull Street Crown Court to life in prison for the murder of 30-year-old Thomas Williamson.
Ben Dawber (dob: 12/10/2003) of no fixed address, was sentenced to life with a minimum term of 20 years in prison for murder, attempted robbery and three counts of robbery.
Kane Adamson (dob: 13/09/2003) of no fixed address, was sentenced to life with a minimum term of 18 years in prison for murder and attempted robbery.
Joshua Prescott (dob: 17/07/2002) of Walter Street Leigh was sentenced to life with a minimum term of 17 years in prison for murder.
Thomas Williamson (dob: 14/07/1991) of Tyldesley in Manchester was close to his home when he was stabbed multiple times after being cornered in a gated alleyway on Charles Street in Tyldesley at around 1:30am on Saturday 25 September 2021.
His attackers - Dawber, Adamson and Prescott - were unknown to him. Thomas was out walking at around 1:30am and was just metres from his home address in Tyldesley - likely making his way home.
At precisely this moment, his path crossed with three men - the defendants - who were out that night looking for a trouble and a target. Thomas was not the intended target of the attack that unfolded but he was set upon nonetheless.
During the course of this attack, a knife was produced which was ultimately used to stab Thomas several times, including to the heart.
He was found by police a short time later slumped in a gateway just metres from his home where he had been left to bleed to death. Emergency services sadly pronounced him dead at the scene.
Following meticulous investigative work by GMP's Major Incident Team and extensive CCTV work by the Video Evidence and Retrieval Unit, the Imaging Unit, phone data analysis and forensic work, detectives were able to piece together the events of that night and place the three defendants at the murder scene.
The investigation showed how earlier that evening (25/09/2021) Dawber and Adamson had attempted to commit a robbery of another victim in Atherton.
Later at around 1:20am, as they were driving round, the three came across a fight between two men on Castle Street. One of the men was chased away and then the three defendants began circling Tyldesley town centre in pursuit of this man who had fled. It was at this point they came across Thomas and launched an unprovoked attack.
Thomas was cornered by Dawber, Adamson and Prescott viciously attacked in the street and then stabbed multiple times by Dawber.
Detective Chief Inspector Nicola McCulloch said: "The thoughts of the investigation team remain with Thomas's family who have lost a beloved son and brother in the most violent and cruel circumstances.
"They are understandably devastated by the loss and whilst the sentencing won't bring Thomas back, I hope it brings some comfort to know that justice has been done.
"This was a complex investigation, during which GMP detectives pursued extensive lines of inquiry and worked closely with CPS lawyer Nicky Moore to ultimately secure a charge and conviction for Thomas's murder.
"I would like to thank the courage of the witnesses who came forward and helped obtain justice for Thomas and his family. I am also grateful to the communities of Tyldesley, Atherton and Leigh who stepped forward to support the police and Thomas' family.
"Thomas was vulnerable when he left his home that night and he did nothing to provoke such senseless violence that robbed him of his life. It was a random attack which has understandably shocked the local community.
"It's clear from events that Dawber, Adamson and Prescott are menacing and highly aggressive individuals. Thomas was not the man they were seeking that night, but they launched a vicious attack which needlessly robbed Thomas of his life.
"I am pleased these three men are now safely behind bars and I hope they will use their time in prison to think on the pain and heartbreak they have brought to a loving family."
Thomas's mother, Sue Williamson, said: "Firstly I want to thank the police and the community of Tyldesley who have helped get justice for Tom and supported us through the most difficult time in our lives.
"It's been so hard every day since losing Tom and it's something no parent should ever have to experience.
"I miss Tom so much every day - he was always there to ask me how my day had been, to send me off to work with a "Have a good day", and to give me a hug. There's a hole in my life with him gone, that can never be filled, and our home is empty without him.
"Even now, knowing he's gone, when I hear everyday sounds and creaks of the now-empty house coming from upstairs at home, my first thought is of Tom, and thinking that he's going to come downstairs. It hurts afresh every time I then have to acknowledge that he won't.
"Tom was loving, kind and funny, and he always knew how to lift my spirits and make me laugh. He was my son, but he was my friend as well, and he was also very close to his dad David and his younger sister Sarah."
GMP will not tolerate violence and will pursue offenders tirelessly to bring them to justice and safeguard communities. If you see a crime taking place - or you see something doesn't feel right - please report it as soon as possible.
Always dial 999 if you or someone else is in immediate danger, or if the crime is in progress.
Call 101 to contact the police if the crime is not an emergency.
You can also contact Crimestoppers to report a crime anonymously on 0800 555 111. They will pass the information about the crime to the police.