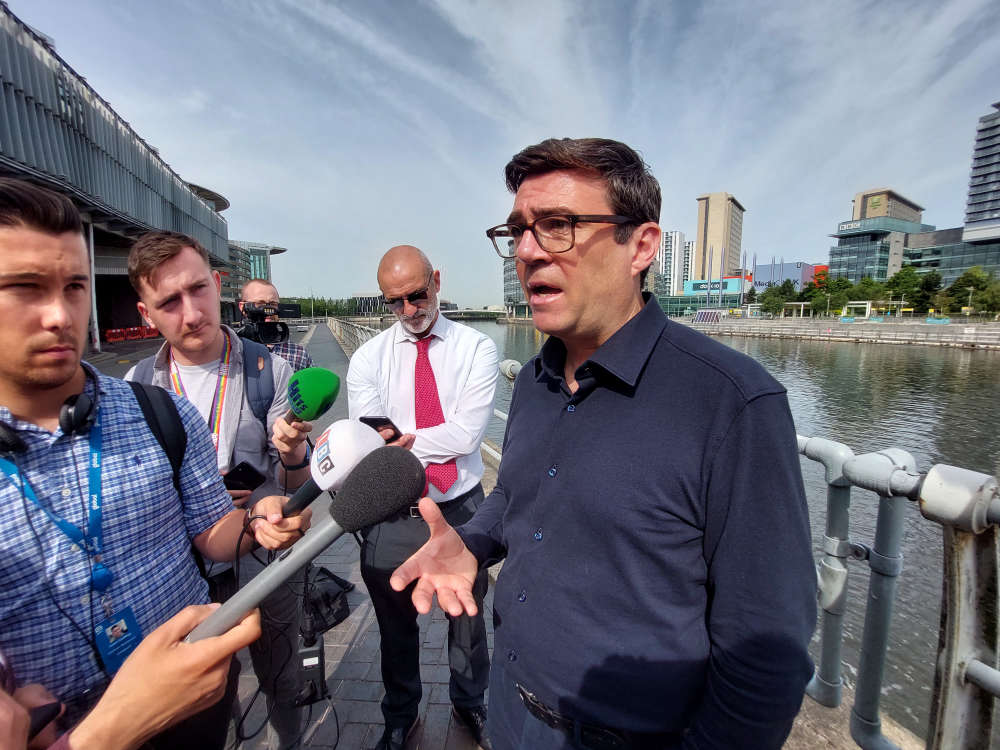 Credit: Roch Valley Radio
Mayor of Greater Manchester, Andy Burnham has asked the public to 'back the Bee Network' as he announces a new bus fare structure in the city region.
From September 1st, subject to agreement by the bus operators and the government, it will be £2 per single adult journey and half that (£1) for a child single journey, whilst it will be £5 for a day ticket that can be used on all operators.
Mr Burnham describes this as a 'major change' for the bus network across Greater Manchester, the biggest since the deregulation in 1986.
He's also keen to halt the decline in bus passenger numbers that have been seen over the years.
Burnham said: "We are going to need the support of the Greater Manchester public.
"Use the buses and help us build the bee network. The more people that use the buses, the more revenue we'll have coming in, the more we'll be able to keep public transport fares low for people in the future"
The mayor is hopeful that this will help people save money on travel during the cost-of-living crisis and the rise in energy bills later this year.
Talks with the bus companies are in their early stages, and there have been 'encouraging' signs from them.
"I think everybody wants to try and make this work and it's also fair to say the Government is behind this"
With the new fare structure, it's hoped that a 'big increase' in passenger numbers will be seen.