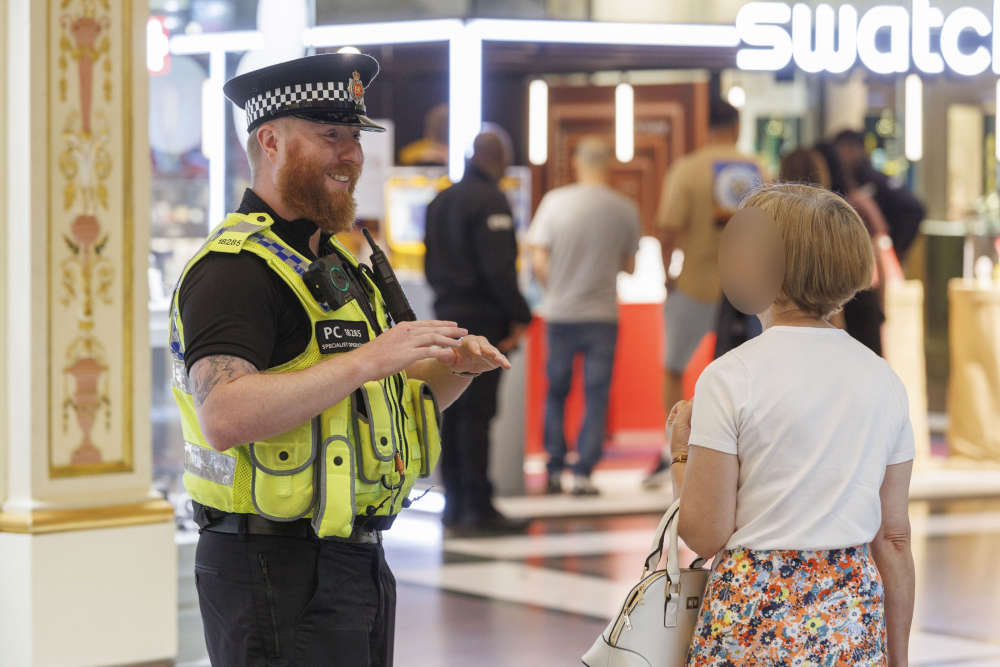 On Friday 8 September 2023, officers from Project Servator were deployed to the Trafford Centre.
Project Servator is a national policing tactic that aims to disrupt criminal activity and provide a reassuring presence for the public.
Deployments are unpredictable and can happen at any time and utilise a mix of plain clothes and uniformed officers.
Sergeant Lee Keefe of Project Servator said: "Friday's deployment was a great example of how our specially trained Servator officers work alongside Trafford Centre security to keep people safe.
"The Trafford Centre is one of Manchester's most popular visitor destinations and we regularly carry out deployments here, sharing key messaging with businesses and encouraging people to remain vigilant and report suspicious behaviour.
"The main aim is to engage positively with the public, keep people safe and provide a reassuring presence and Project Servator plays a vital part in that."