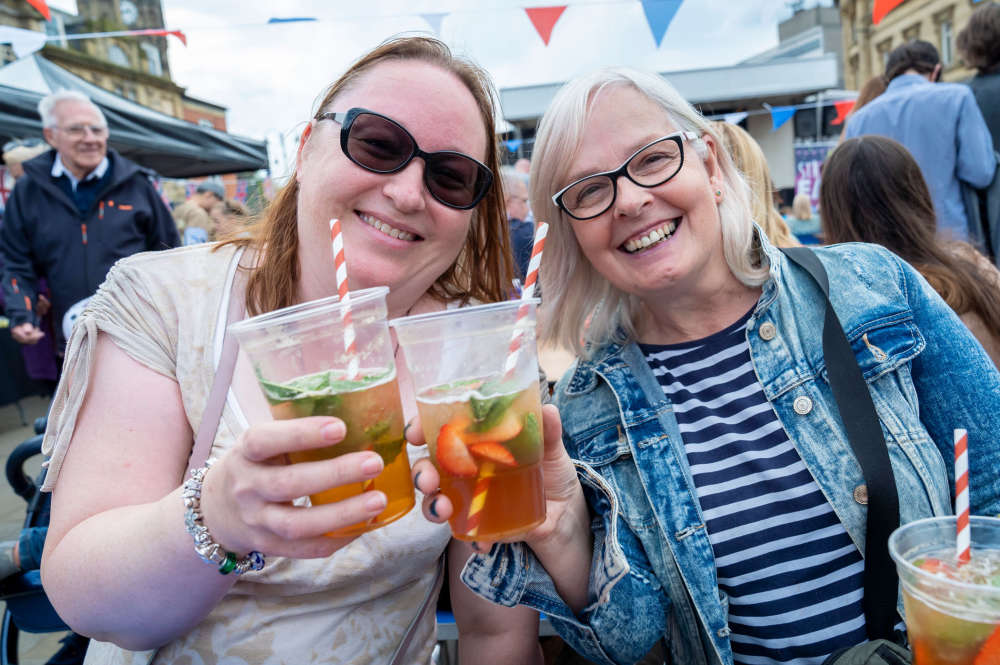 Organisers of Street Eat, the food festival returning to Rochdale town centre for the May bank holiday weekend, have revealed more about the 2023 line-up.
Street Eat, organised by Rochdale Business Improvement District (BID), will bring together the town's food and drink establishments, with visitors having their taste buds tickled and thirsts quenched as well as enjoying lots of free live music on Saturday 27 May.
Tasty food from local restaurant chefs will be on the menu, with dozens of mouth-watering dishes served up including, Italian, Indian, Greek, English, German, American, Mexican and more.
There will be free activities and rides for children including a helter-skelter, Punch and Judy shows, a teacup ride, and face painting. The event also includes a bar for the adults and a music stage hosted by Di Lynham from Happy Radio UK, serving up hours of fun for all ages.
The full list of traders has been confirmed and it features established favourites and some new arrivals. The food and drink line-up includes Bombay Brew, Vicolo Del Vino, Achilles, The Medicine Tap, The Flying Horse, The Baum, new bar and restaurant Vinesteins, D'Ale House, Bank Top Farm, Tree House Bar, Wacko Nacho, BonCru Wines, Wacko Nacho, Cakes Loves Cakes and Keep It Sweet.
The music line-up includes acoustic guitarist Noel Fraser, popular duo Shenanigans, Rochdale Music Service Rock School and junior brass band, Turners Dance Studios and more.
BID manager Paul Ambrose who organises the event with support from Rochdale Borough Council, said: "Street Eat showcases the vibrant and high quality food and drink the town has to offer as well as being a great day out.
"Whether you're wanting to try something new or just want your favourite food to accompany an ice cold drink while listening to some great live music, Street Eat has got you covered.
"We do all we can to make it as affordable as possible too, entry is free and there's no charge for the children's entertainment either, including the rides and shows.
"Last summer was very busy so we'll be making some subtle changes to help us accommodate a few more people as well as adding extra seating."
Councillor Janet Emsley, deputy leader and cabinet member for events at Rochdale Council added: "Street Eat is a fabulous day and a great showcase for the town's food and drink scene which we must keep supporting."
The event will run from 11am until 7pm and due to the ongoing work at Rochdale Town Hall, Street Eat will remain at it's temporary location on The Butts.