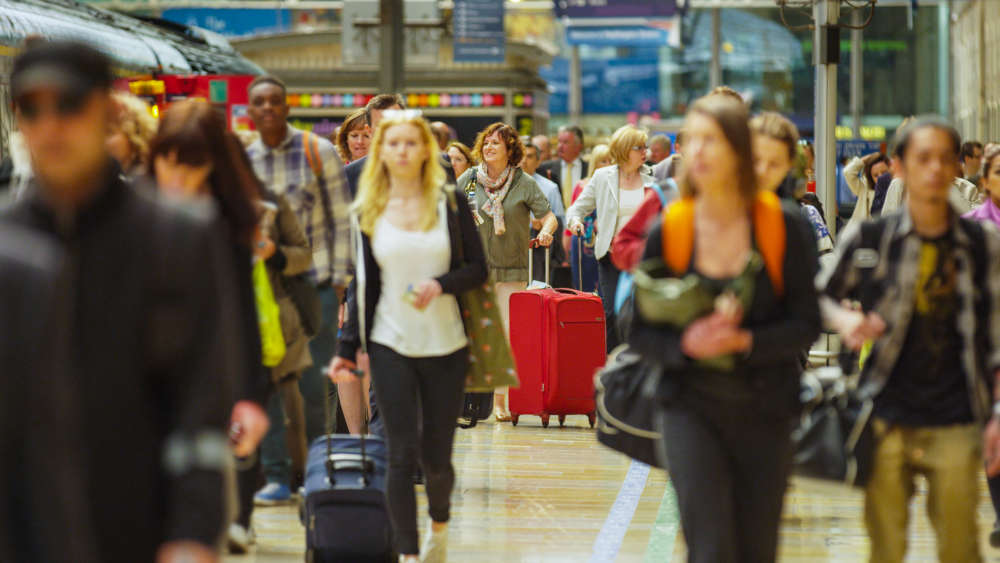 Credit: Network Rail
The RMT union have confirmed that strike action will go ahead this week, after no offer was accepted by the National Executive Committee.
Starting tomorrow, continuing on Thursday and Saturday up to 50,000 workers will walk out in a row over jobs, pay and conditions.
RMT General Secretary, Mick Lynch said: "The Train Operators have now made an offer and there is no further offer from Network Rail following the one which was rejected last Friday.
"The RMT National Executive Committee has now found both sets of proposals to be unacceptable and it is now confirmed that the strike action scheduled this week will go ahead.
"It is clear that the Tory Government after slashing £4bn of funding from National Rail and Transport for London, has now actively prevented a settlement to this dispute.
"The rail companies have now proposed pay rates that are massively under the relevant rates of inflation, coming on top of the pay freezes of the past few years.
"At the behest of the Government, companies are also seeking to implement thousands of job cuts and have failed to give any guarantee against Compulsory Redundancies.
"We again call on our members to stand firm, support the action, mount the pickets and demonstrate their willingness to fight for workplace justice."
Network Rail says only around half of the rail network will be open on strike days with a very limited service running on lines that will only be open from around 7.30 am until 6.30 pm.
Andrew Haines, chief executive, Network Rail said: "No strike is inevitable until the moment it begins. But sadly disruption tomorrow is guaranteed so we're asking passengers to plan ahead and only travel by train if necessary.
"We continue to talk to the RMT and urge them to work with us to find a solution that works for rail workers and taxpayers, and avoids causing further disruption for our passengers."
Northern Trains, Regional Director Chris Jackson is urging passengers not to travel.
He said: "We've done everything we can to offer people across the north of England a skeleton service, but our advice remains not to travel.
The timetable we put in place has been agreed with Network Rail who've had to consider the requirements of other train operators and freight services on the network.
"We apologise in advance for the disruption and inconvenience that the RMT's industrial action will cause. And of course, we continue to be keen to speak to the RMT to find the resolution and avoid any future strikes."
A government spokesperson has said that confirmation of the strikes is 'deeply disappointing'