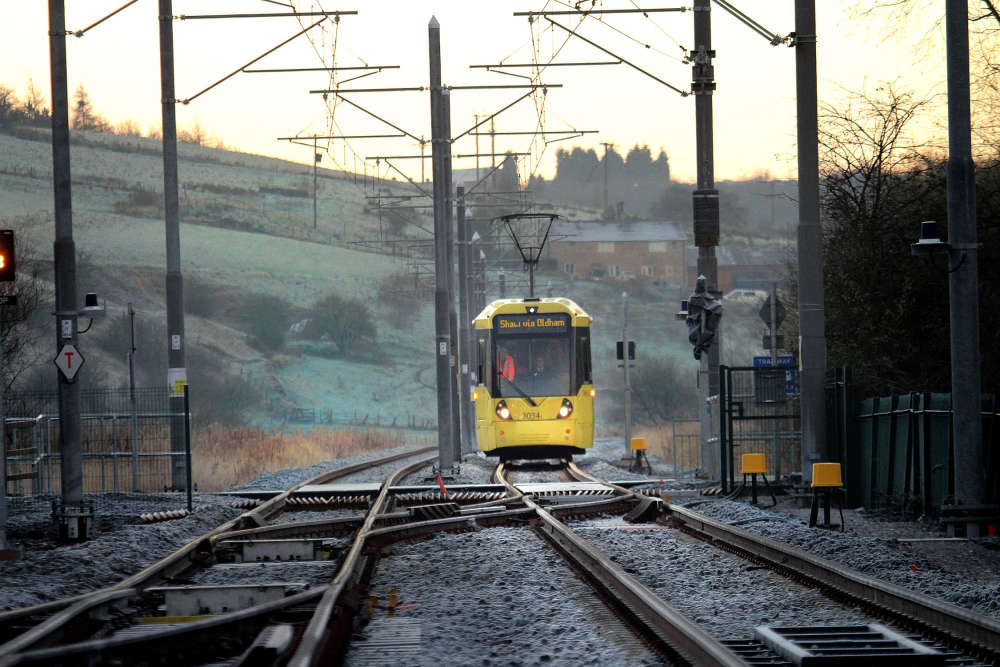 Credit: TfGM
Metrolink have announced strike dates in June, with major events across Greater Manchester to be affected.
Workers will strike over the weekend of the 10th & 11th June in a row over pay.
The dispute is a result of Metrolink making a pay offer of 5% for a 15 month period. With the real inflation rate (RPI) currently standing at 11.4%, this has been described as a "woeful pay offer" by the union.
The 600-plus members of Unite recorded a 95% yes vote on an 84% turnout in favour of strike action.
Unite general secretary Sharon Graham said: "Metrolink is operated by vastly wealthy multinational companies that can fully afford to make our members a fair pay offer but they have chosen not to.
"Our members at Metrolink are frontline workers who play a vital role in keeping Manchester moving. It is incomprehensible that Metrolink thinks it is in anyway acceptable to further suppress their pay when workers are struggling with a cost of living crisis.
"Unite is now entirely dedicated to defending and enhancing the jobs, pay and conditions of its members and the workforce at Metrolink will receive the union's unflinching support."
The strike action will coincide with the Parklife festival at Heaton Park, as well as Soccer Aid at Old Trafford, Roger Waters at the AO Arena and The Weekend at the Etihad Stadium.
Unite regional officer Colin Hayden said: "Strike action is set to cause severe disruption throughout Manchester but the blame for this dispute is entirely Metrolink's. It has not even been prepared to negotiate on a pay offer that was never going to be acceptable to our members."
Metrolink are urging the union to meet with them ahead of the strike action.
Rob Cox, HR Director at operator KeolisAmey Metrolink (KAM), said: "I have contacted Unite asking them to meet with me. I urge them to accept this invitation.
"From January to March 2023 we met with Unite on 12 occasions before making our final offer of five per cent for 15 months. After rejecting our offer, Unite took the decision to ballot for strike action rather than reaching out for further talks.

"We recognised the valuable contribution made by employees by increasing all salaries by 7.8 per cent in 2022."