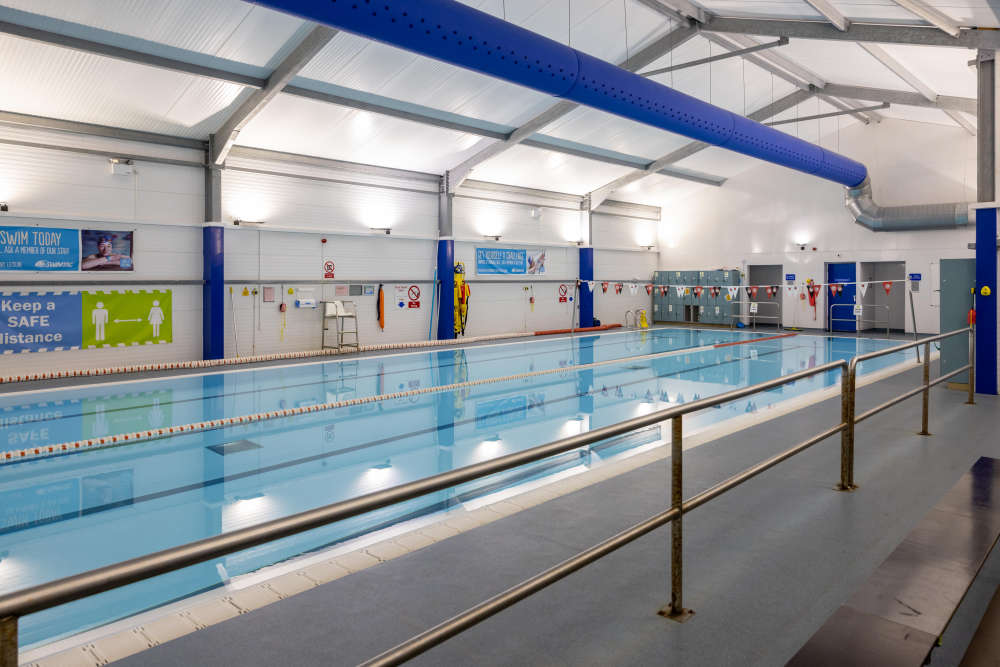 Radcliffe Pool has been forced to close three months earlier than planned due to ongoing failures of the heating system.
The pool was scheduled to close, along with the rest of the facilities at the leisure centre, on 10 December to make way for the construction of the new Radcliffe Star Academy starting in spring 2024.
However, the pool has recently been hit by a number of problems with the heating system. It closed for 12 days from 7 August for repairs, but the system failed again, and the pool had to close for a second time on 24 August.
Since its closure, further investigation has revealed significant corrosion which requires major, costly repair work. These repairs would take until the end of September at the earliest to complete and cost in the region of £22,000.
It is therefore not economically viable to carry out further repairs given that the leisure centre is due to close in December.
The gym, studio hall and sports hall are unaffected and will remain open until their planned closure on 10 December.
Alternative swimming sessions can be booked at Castle Leisure Centre in Bury and at Ramsbottom Pool and Fitness Centre – go to https://buryleisure.bury.gov.uk/activities
A council spokesperson said: "Regrettably we have had to take the difficult decision to close the temporary swimming pool at Radcliffe Leisure Centre.
"The pool was installed in 2015 after the old baths were damaged beyond repair by a storm. It has served the community well during this time, and we know that regular users will be disappointed that the pool must close.
"However, please remember that ultra-modern leisure centre facilities are soon to be built at the new £30m Radcliffe Civic Hub in Radcliffe town centre. The hub will also boast a new library and enhanced wellbeing services."
More details of the Civic Hub plans can be viewed here: https://www.bury.gov.uk/planning-building-control/regeneration/radcliffe-regeneration/progress/leisure