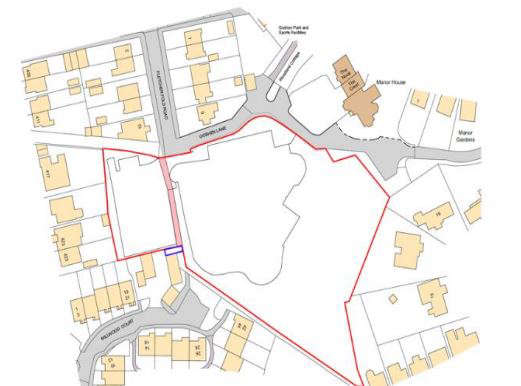 Credit: Bury Council
A derelict site in Bury is to be transformed into specialist accommodation for older people including those with long-term conditions.
The 1.8-acre plot at Fletcher Fold used to house the old Millwood special school building which was demolished in 2018 after the school moved to Radcliffe.
The new development would offer a range of modern house types for social/affordable rent and shared ownership, and will include accommodation specifically designed for those with mobility issues such as bungalows, to help re-balance the housing stock.
All homes would be multifunctional, with hoists where necessary, wider door frames/space for wheelchair users and walk-in shower rooms, all of which can be adapted to suit needs.
The new homes will incorporate low carbon technologies such as solar panels where possible, energy efficient heating systems to reduce fuel bills, natural sustainable drainage and nesting bricks to side elevations to encourage wildlife.
All properties would be owned and managed by a registered provider, but the council would retain 100% nomination rights to all social/affordable rent homes in perpetuity.
The proposal is set to be approved by the council's cabinet at its meeting on Wednesday (16 November).
Councillor Clare Cummins, cabinet member for housing services, said: "There is an increasing shortage of specialist housing for older people in Bury and the number of people aged 65 and over is set to increase significantly by 2030. Approximately one quarter of all households are currently older person households.
"This proposal will deliver much-needed, low-carbon affordable homes for older people including those with long-term conditions, to reduce the need for more costly interventions and relieve pressures on housing waiting lists.
"It will also help prevent older people, including those with a learning disability, from being placed outside Bury, bringing savings to our social care budget.
"This is a brownfield site suitable for specialist housing in an area of high demand, which I am sure will be welcomed by older people and the local community."