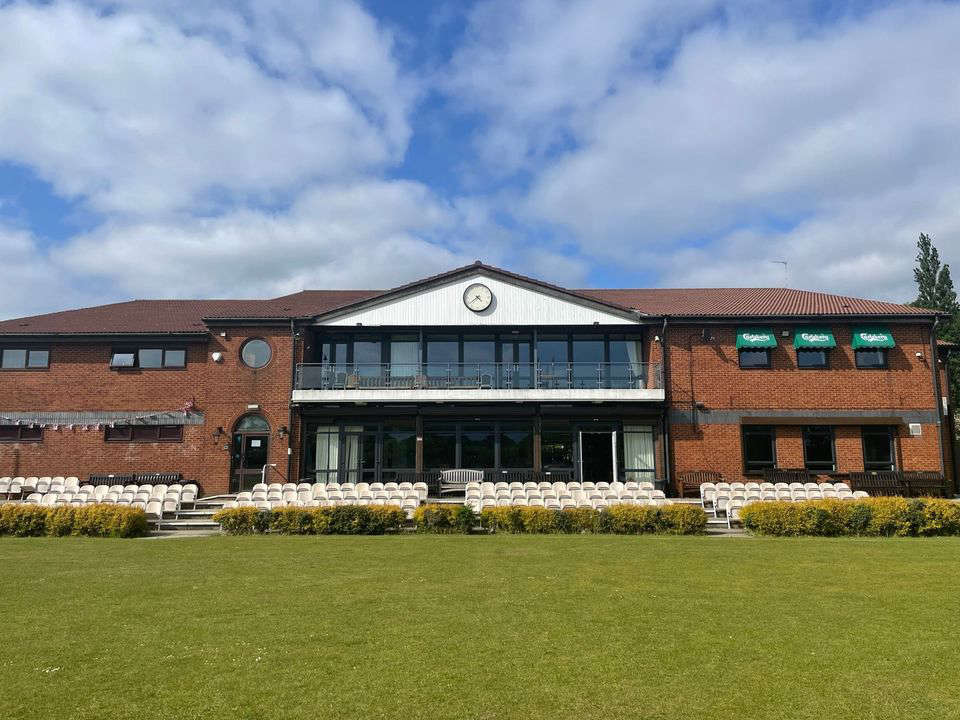 CARBON REDUCTION: Rochdale Sports Club will receive a contribution to the cost of solar panels and battery storage to help reduce energy costs and carbon emissions.
More local community investment totalling over £324,000 is being delivered across the borough following townships funding agreed by Rochdale Borough Council.
Five township committees; Heywood, Middleton, Rochdale North, Rochdale South and Pennines allocate council funds, including grants for community projects, environmental and highway improvements, events and issues raised by residents that need tackling. Township Committee funding is designed to give financial backing to projects and community groups that will enhance their local areas.
In most cases improvements are already under way or will be completed in the coming weeks.
Heywood Township funded last week's Heywood Charities Fete and are funding this year's Heywood Christmas Festival. Financial support has been awarded for the popular Heywood 1940's Day in 2024. Funds have also been awarded to support functional fitness courses at Heywood Sports Village. The free 10-week courses are aimed at residents aged over 60 with mobility issues and will help improve stability, strength, flexibility and balance to reduce the risk of falls.
The Heywood committee is also funding dropped kerbs on King Street and Hill Street to improve pedestrian access.
Middleton Township is paying for this year's Middleton Christmas Lights Switch On, a footpath from the footbridge near Peach Bank and Wince Close to improve access and drainage, functional fitness courses at Middleton Arena plus traffic calming measures along Broomfield Crescent. Hopwood Foundation Friends has been allocated money for equipment, plants and other resources to improve the gardens across the Hopwood Hall estate including new plants and layouts to complement existing renovations of the hall. Open space off Croft Gates Road will get a new set of goalposts so children can play football and Jumbo Community Centre will receive new fencing around the building to provide a safe and secure outdoor activity area for children and families.
Pennines Township has provided funding for a 20 mph zone and traffic calming measures in the Ramsden Road area, much needed equipment and resources for Ebor Studio Group - a community of artists and designers who stage exhibitions and events as well as workshops and training for local residents. St Ann's Morris Troupe has been awarded funds towards the cost of competing in the national Morris Dancing Championships in Wales.
Rochdale North Township will fund new parking bays on Yorkshire Street and extending the limited time restrictions aimed at helping shops and businesses in the area with customers permitted to park for longer. New bollards are to be installed on Shawclough Way to prevent vehicle access and ongoing damage to grassed areas. Bay Street Allotments will get a new 70 metre fence to improve security, replacing a deteriorating wooden fence. The township is also contributing to the cost of solar panels and battery storage at Rochdale Sports Club to help reduce energy costs and carbon emissions. To prevent inconsiderate parking and improve pedestrian and motorist safety, waiting restrictions will be implemented at Fallowfield Drive/Shawclough Road, Cronkeyshaw Avenue and Holmes Street.
Rochdale South Township is funding improvements to Springfield Park Mere that will involve clearing overgrown vegetation and enhancing the habitat for local wildlife. Rochdale Hornets Sporting Foundation will receive support to develop the rugby league training facility in Balderstone Park for local children and schools with funds provided for rugby posts, equipment storage and benches for the changing rooms. Eighteen pedestrian dropped kerbs will be installed on Crawford Street to improve access for residents using mobility scooters and wheelchairs. Eight new parking spaces will also be created on Mansfield Road to address the problem of insufficient parking provision and waiting restrictions are to be introduced on Chepstow Close and Clay Lane to alleviate indiscriminate parking causing safety concerns for residents.
Councillor Sue Smith, cabinet member for communities and co-operation, welcomed the investment of township funds: "We are pleased to support all these projects and more, with money going to groups who are doing great work in the community as well as addressing more local issues that residents have raised. I look forward to seeing the positive impact they will have and thank everyone working hard to deliver it. To do even more we need you to get involved and let us know your ideas for things that will benefit your local area, the more people that get involved, the more the council can do."
To get in touch with the council or report an issue, visit rochdale.gov.uk