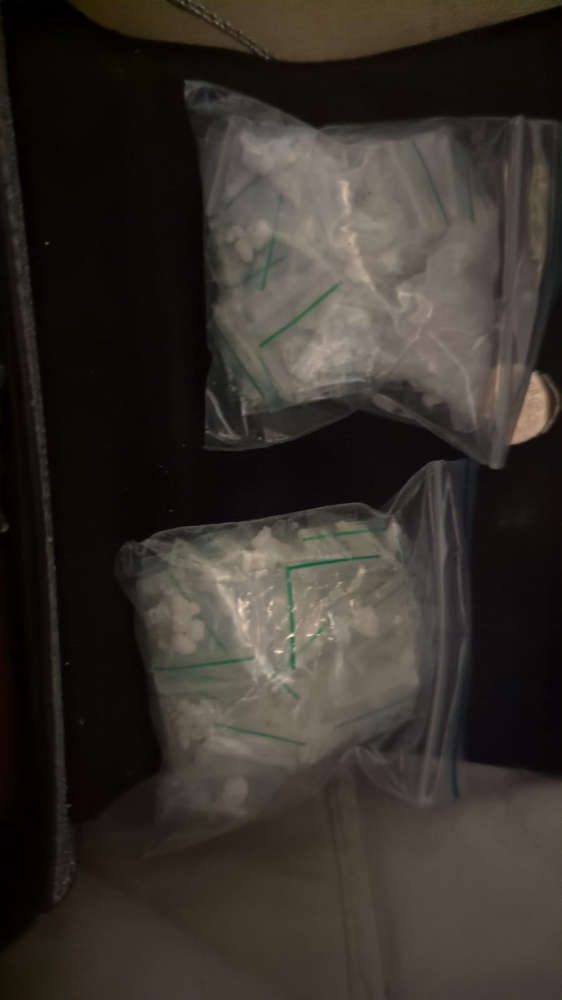 The 20 year-old man and 21 year old woman were detained at a property on Tower Street at 6am on Tuesday 14 March.
Officers from Rochdale's Challenger organised crime team recovered 100 wraps of crack cocaine and heroin and a knife.
The activity is part of an operation into the supply of class A drugs.
It is suspected of being run by an organised crime group who were operating under a county lines model. This is a term used to advertise the sale of illegal drugs via a mobile phone, the drugs are then moved by dealers from one street to another as well as to other places across the country.
Detective Inspector Stuart Round said: "This morning's arrest is believed to be linked to an organised crime group we suspect is part of a county lines criminal network that has been supplying class A drugs across Greater Manchester.
"We also suspect the criminal network to have been cuckooing people who are vulnerable by forcing their way into the homes to use it as a place to store and deal drugs.
"We're continuing to be relentless in our pursuit of serious and organised crime and I want to take this opportunity to encourage the public to continue reporting drug activity so we can keep taking action."
These are some of the signs that could mean a vulnerable adult might be a victim of criminal exploitation:
An increase in visitors or cars to a house or flat and then pulling up to or near to the house for a short period of time
People coming and going at odd times of the day and night
Strange smells coming from the property (illegal drugs)
Anyone who has information related to drug activity including county lines or vulnerable person is being exploited is urged to contact us online via LiveChat, if able, or by calling GMP via 101.
Details can be passed anonymously to the independent charity Crimestoppers on 0800 555 111.