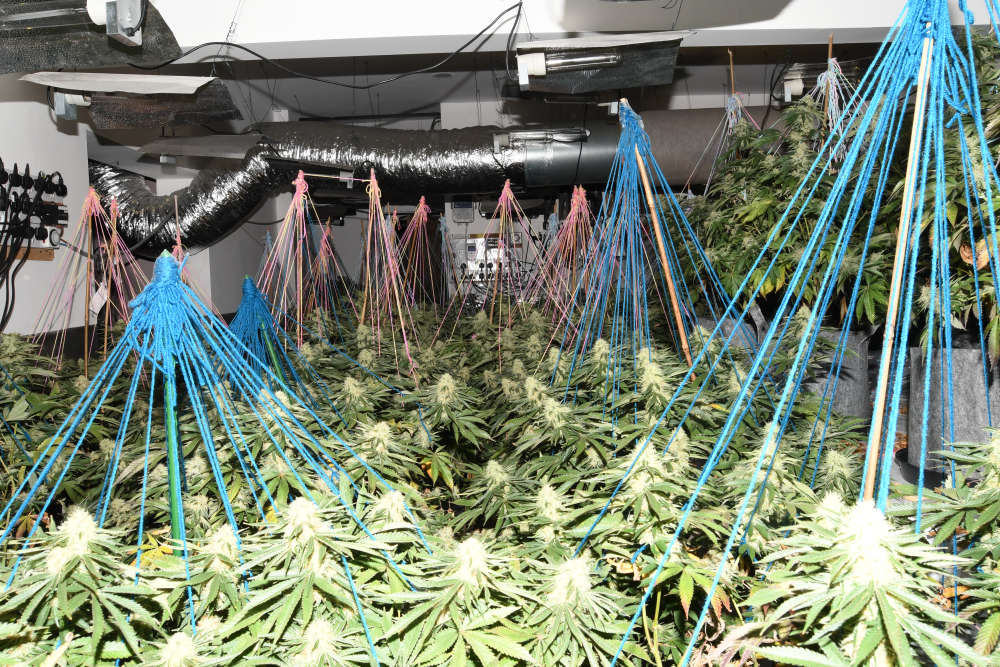 On Thursday 2 March 2023 officers from Rochdale's Neighbourhood policing teams received information that electricity was being bypassed at an address on Yorkshire Street, Rochdale. In the property and upon further investigation a substantial cannabis farm was found.
Officers discovered approximately 350 plants, spread over three floors, at different stages of cultivation.
No arrests have been made and enquiries are ongoing as officers gather evidence that might identify those responsible for the cannabis farm.
The property is in the process of being made safe.
Chief Inspector Trevor Harrison said: "This is a significant find and fantastic work by all of the teams who worked together to locate and dismantle the farm.
"Cannabis farms are very dangerous places and pose a serious risk of fire, this particular grow could have caused significant damage to neighbouring properties.
"We would not have been able to achieve this without the help of the people of Rochdale, and we want to let them know that we will always listen to them and act whenever appropriate.
"If you have any information regarding criminality in the Rochdale area, then please dial 101 or contact the independent charity – Crimestoppers – on 0800 555 111."