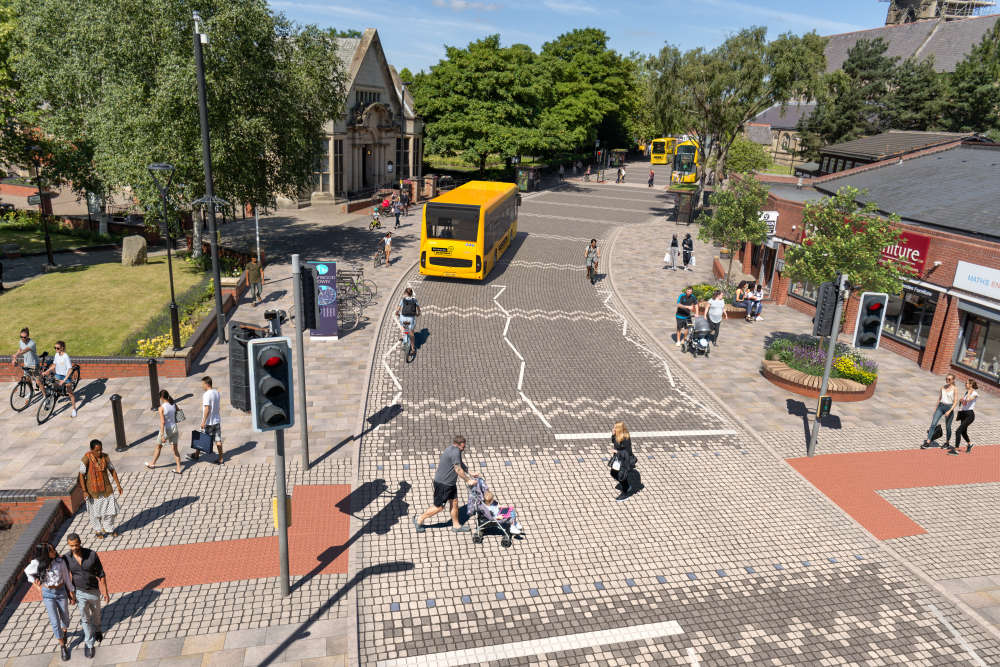 How Heywood town centre could look following improvements
The council's cabinet will vote next week on whether to formally accept £30m of funds to boost transport across the borough.
The cash injection is part of the government's city region sustainable transport settlement (CRSTS), and Rochdale's £30m is the largest slice amount secured by a local authority in Greater Manchester.
The hefty settlement was initially secured at the end of last year and a cabinet vote on whether to formally accept the money from government is the next stage in the process.
If the vote, due to take place on 28 March, is successful, it will bring the council closer to realising its huge ambitions around transport and regeneration.
The funding has been hailed by cabinet member for economy, John Blundell, as a major step forward in the continued regeneration of the borough, with transport improvements underpinning the new masterplans the council recently unveiled for town centres across the borough.
The proposals include:
Heywood - The large scale multi million pound repair of Queen's Park Bridge
A brand new bus priority scheme along the A58
Interventions to support cycling and walking across the town centre and improved public realm
Middleton – Improved bus, cycling and walking facilities across the town centre and improved public realm
Littleborough – Interventions to improve walking and cycling across the village and boost public realm, as well as a new bus interchange and new station square around the railway station
Rochdale – The development of a new quality bus transit on the Rochdale bypass (A627). This will create different interventions to improve bus journeys along this vital route between Rochdale, Oldham and Ashton.
Councillor Blundell said: "I'm really proud that we managed to secure such a substantial settlement from government and it's testament to how good and well thought our plans are. This is a transformative sum of money and the vote next week is a major step forward. If successful, it will allow us to start putting these plans together in more detail.
"The huge improvements we're planning will bring benefits to every part of the borough and transform the way people move around, making it significantly easier for them to get to where they need to be, either for work or leisure, while making sustainable choices which will support our carbon reduction agenda."