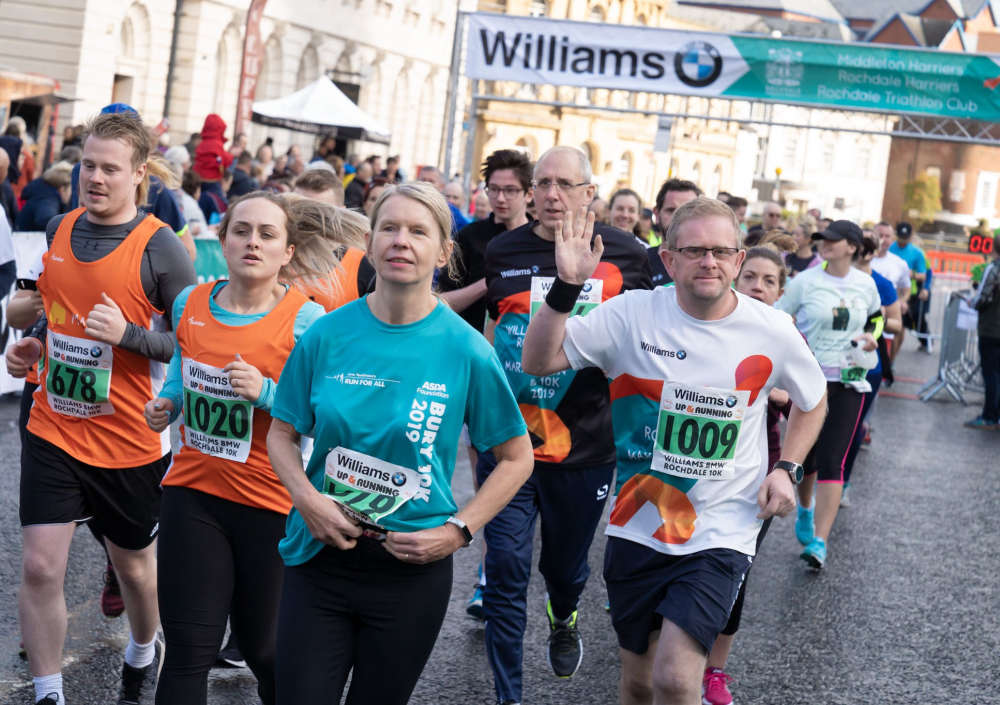 Runners and spectators are getting ready for Williams BMW Rochdale Half Marathon, 10K and Fun Run this Sunday morning (3 October) when over 1,000 runners hit the roads for the annual event.
Entrants start on The Esplanade in the town centre and set out on traffic-free courses taking in town and some of the borough's best countryside scenes.
Online registration has now closed and this year there will be no on the day or day entries available.
Spectators are welcome to gather across the route and on The Esplanade where the start/finish line is located and local eateries will be providing hot and cold snacks all day.Title sponsor Williams BMW will be displaying some of their latest cars.
Councillor Sue Smith, cabinet member for communities and co-operation at Rochdale Borough Council said: "After a two year wait I am so pleased to see this event return and we are hoping our runners get lots of support again this time. It's always a lively atmosphere and a great morning out - even if you're not running do come and support those who are. We will have over 1,000 runners taking part and I hope residents will come out and cheer them on. There's always a good atmosphere at the start and finish by the town hall and many other great vantage points along the routes for spectators, including around Hollingworth Lake and in Broadfield Park."
The fun run starts at 10am, the half marathon at 10.45am and the 10K at 11.05am.
To view the routes, live results as well as everything else you need to know about the event whether you are running or spectating, visit www.rochdale.gov.uk/run
To keep up-to-date with the latest information about the event follow @RochdaleHalf on Twitter, 'RochdaleHalfMarathon' on Instagram and like 'Rochdale Half Marathon' on Facebook.
Springhill Hospice is the official charity for the races.
The event is co-ordinated by Rochdale Harriers, Middleton Harriers and Rochdale Triathlon Club supported by Rochdale Borough Council.