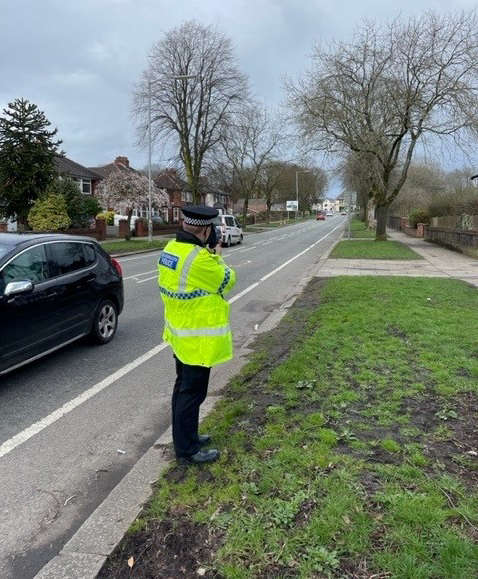 Following a recent review of neighbourhood policing, Greater Manchester Police (GMP) is pleased to launch a new neighbourhood policing model, reinforcing the prevention and reduction of crime that matters the most to the residents of Bury.
The implemented model will bring an increase in the number of PCs across every district in Greater Manchester, helping improve the service offered to our communities. It will also see the launch of a new alert system, 'Bee in the Loop', which residents can sign-up to for information regarding issues in their local area, ongoing incidents and access a range of crime prevention advice too, 24-hours a day.
Bee in the Loop is your direct line to your neighbourhood policing team and will keep you in the loop about what is happening . Sign-up to receive free text or email alerts at www.beeintheloop.co.uk
An additional 264 warranted police officers are to be posted to neighbourhood teams across Greater Manchester, meaning there will be a much greater focus on officers and partner agencies working together to fight crime and solve local problems that mean the most to those in communities across Greater Manchester. After consultation with the residents of Bury, they told us that tackling burglary, speeding ASB, and drug dealing mattered most to them.
As part of the new model, there will be increased activity across the borough this week (Monday 20 – Sunday 26 March) to tackle the key issues that our communities have highlighted to us, including traffic operations, high-visibility knife crime patrols, leaflet drops and community sessions.
Speaking about the implementation of the new model and how it will impact Bury, Chief Inspector Samantha Jackson said: "Following the recent neighbourhood policing consultation, the residents of Bury told us that reducing crimes such as burglary, car theft, robbery, speeding, drug supply and ASB is what matters most to them.
"With this, as part of the neighbourhood policing model, we will seek to reduce crime across our communities by ensuring – along with partners – that we are focused on preventing crime and reoffending. By taking this approach, we will not only reduce the opportunity of crime occurring and divert people away from offending, but also reduce the fear of crime throughout our communities and prevent harm through effective joint problem solving.
"Under the new neighbourhood structure, we will be increasingly visible, accessible, responsive, and perhaps most importantly, more community focused. This will enable a more consistent approach, whilst allowing flexibility to understand residents' needs and expectations."
"Neighbourhood policing is pivotal to keeping our communities and residents safe, and we are sending out a clear message that Bury is not the place for criminals to operate."
"As part of the launch, we have increased activity this week and will continue over the coming days to undertake a wide range of operational activity, including targeted patrols to tackle ASB, burglary, speeding and drug dealing. We will also be conducting educational sessions in the local area on issues such as knife crime and drugs, to highlight the devastating impact these crimes can have on not only victims' lives, but also families, friends, and the wider community".
"This week of amplified activity for the launch of the neighbourhood model will lay the ground for continued activity to target the priorities that have been identified by ourselves and our communities alike."
For more information on the new neighbourhood policing model, please visit: GMP announces additional 264 neighbourhood police officers to make communities safer | Greater Manchester Police