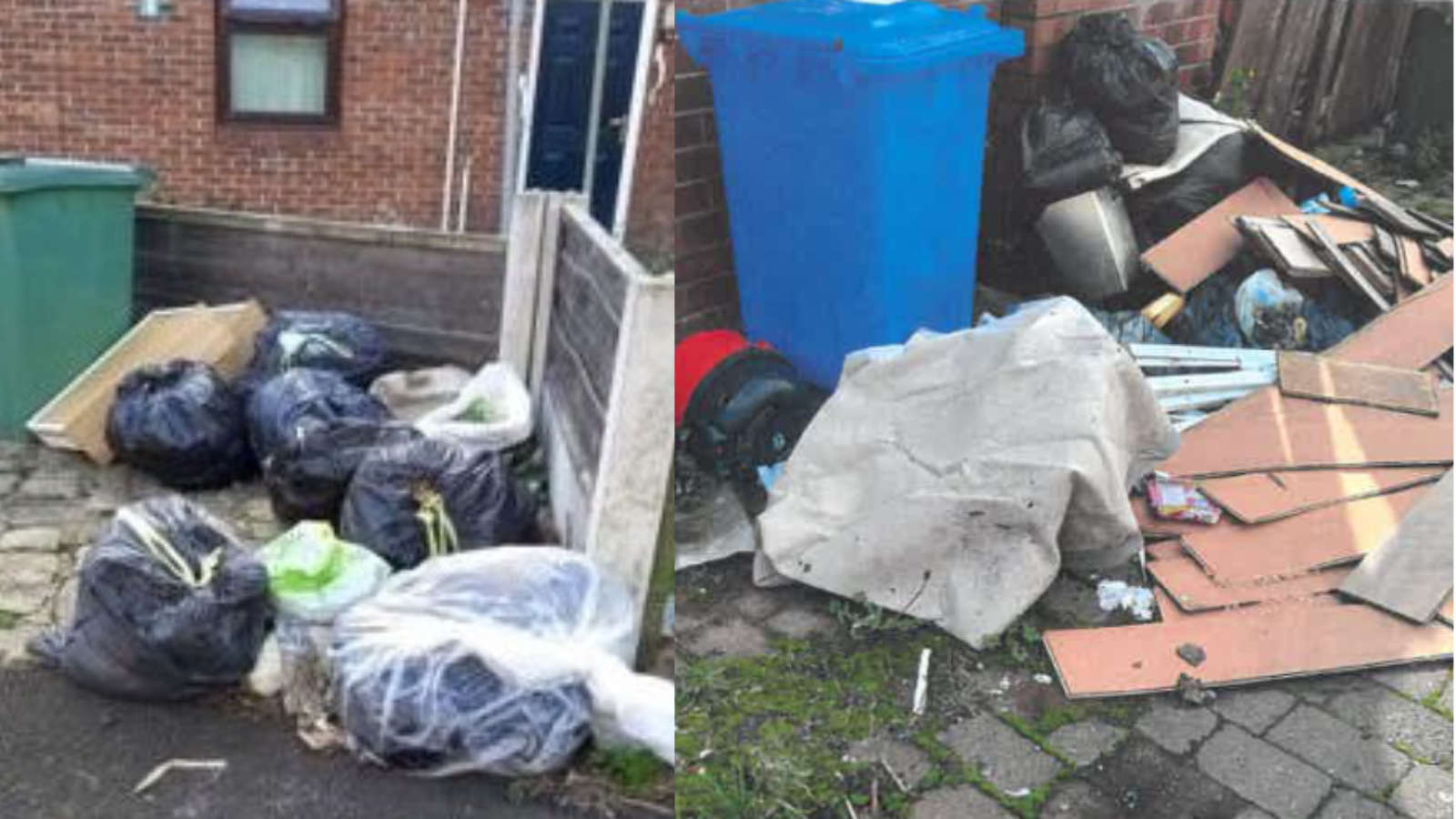 Credit: Bury Council
Three people have been prosecuted for littering offences in Bury.
Hannah Entwistle, Bryn Real and Maria Stewart were originally given fixed penalty notices for littering offences that had been committed last September & October in the streets where they lived: respectively Milltown Street, Myrtle Street and Mitchell Street.
At Manchester Magistrates Court on Friday (29 July), each offender was fined £1,173 plus a victim surcharge of £117 and costs of £376, after Failure to pay an initial £75 fine.
The maximum fine for littering is £2,500.
A further three offenders failed to attend court for fly-tipping offences and a warrant has been issued by the courts. Fly-tipping carries a maximum fine of £50,000 in the magistrates' courts.
Since two new enforcement officers joined the council last year, 39 fixed penalty notices have been issued for fly-tipping, plus 27 for littering and 2 to commercial companies for not exercising their duty of care. A further four cases are awaiting trial.
Councillor Alan Quinn, cabinet member for the environment, climate change and operations, said: "It doesn't matter whether it's a single refuse bag or a huge pile of rubbish on our streets and green spaces - fly-tipping and littering are illegal, and a blight on our borough. They also cost money to clear up, which council taxpayers are rightly angry about.

"We will continue to take tough action against those responsible, and we remind everyone that fly-tipping and littering are criminal offences punishable by a fine or prosecution. The message ought to be clear by now that such environmental offences will not be tolerated in Bury."