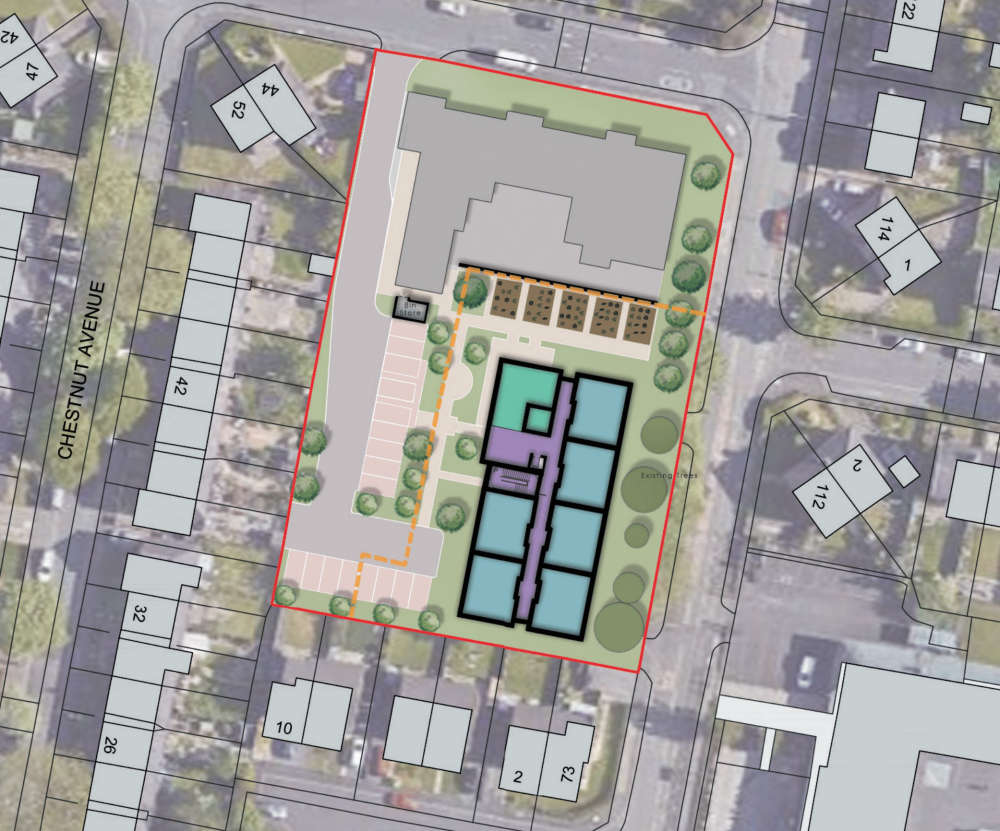 A supported housing scheme for young adults with additional needs has been approved by Bury Council's cabinet.
The 13 specialised one-bed apartments will be built on brownfield land at the derelict former CPU kitchen site on Willow Street.
Bury Council is working with Irwell Valley Homes to deliver the scheme, which will complement their adjacent Queensberry Place supported housing.
Councillor Clare Cummins, cabinet member for housing services, said: "Bury is facing an increasing shortage of housing for people with additional support needs. It is estimated that we need an additional 138 self-contained supported living units by 2031.
"Some people who have these support needs are currently placed outside Bury, at a high cost, because of the lack of suitable accommodation and/or support facilities for them here.
"This project gives us an opportunity to meet housing targets and increase the supply of specialist and supported accommodation in our borough."
Andrea Swanwick, Development Director at Irwell Valley Homes, said: "There is a real need for more supported housing across Greater Manchester so we're delighted to be working in partnership with Bury Council to deliver these new specialised homes which will enhance our existing offer in Bury.
"Irwell Valley Homes has a proven track record of delivering supported housing which enables people to live well, be independent and achieve their potential. We know the life-changing difference supported housing makes, ensuring everyone can live their best life in their community. It also helps ease the pressure on the NHS and care services and saves the public purse around £940 per resident per year. We are excited to be building more in Bury to allow more people to access the support they need, where they want it."
The properties will be owned and managed by Irwell Valley Homes in partnership with Persona, with the council maintaining 100% of nomination rights.
Cllr Cummins added: "The new apartments will be multifunctional, fitted with assistive technology and built to accommodate hoists, wider door frames, space for wheelchair users and walk-in shower rooms, all of which can be adapted to suit need at any given time.
"The new homes will be built to the latest low-carbon, eco-friendly standards and benefit from highly efficient air source heat pumps which cost less to run than traditional heating systems and use less energy."
The proposal has the potential to generate annual savings of £65k as fewer people need to be placed outside of the borough.
Irwell Valley anticipate submitting a full planning application in early 2022 with a completion date in autumn 2023.