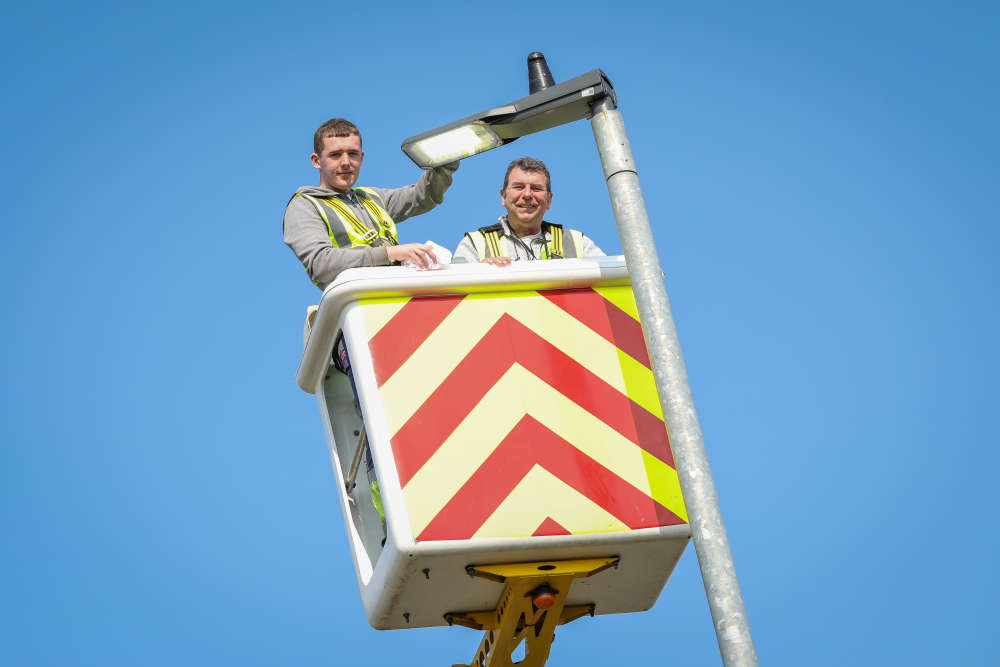 The next phase of Bury Council's £5.5m street lighting improvements will get under way in April.
The borough-wide programme involves around 3,000 streetlights that are approaching the end of their serviceable life and need replacing to prevent any risk due to structural failure.
Around 870 streetlights have already been replaced and the next areas to benefit during April 2023 will be:
· Manchester Road
· Wash Lane
· Villiers Street
During the column replacement LED lanterns are fitted to reduce energy consumption and CO2 emissions. The new lights are also more controllable with the ability to adjust lighting levels at times when vehicular and pedestrian traffic is at a minimum. And they provide a whiter light source with better night-time colour recognition and less light pollution into the sky, homes and gardens.
Councillor Alan Quinn, cabinet member for the environment, climate change and operations, said: "We are installing these new LED lights because they are more energy efficient, use less electricity and emit less carbon than traditional sodium lights. They also have a much longer lamp lifespan requiring significantly less maintenance.
"Since the start of the programme, more than 870 lights have been installed, reducing CO2 emissions by around 30%. And, due to rising energy costs, had we not had this programme the council's energy costs would have been considerably higher."
For more information visit www.bury.gov.uk/streetlighting-replacement. Faulty street lights can be reported at www.bury.gov.uk/reportit-streetlighting