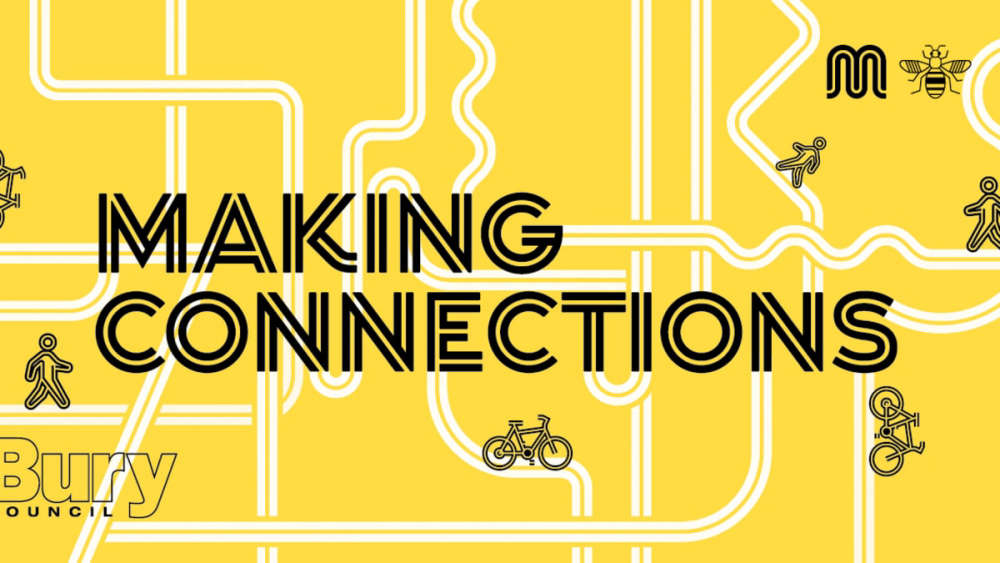 Bury Council and Transport for Greater Manchester have launched a four-week public consultation to seek local views on design proposals to improve public spaces and make it easier to get around Fishpool and Pimhole on foot and by bike.
The preliminary designs have been shaped from community feedback given during an initial consultation during the summer.
The next step in creating a more active travelling environment in these areas involves a further stage of consultation between 11 January and 8 February. During this time the local community have a further chance to give their views and contribute to finalising the plans to be implemented.
Councillor Alan Quinn, cabinet member for the environment, climate change and operations, said: "We want to make it safer and easier for people to get around their local area in environmentally-friendly ways.
"These draft active neighbourhood proposals offer a way to do this while also supporting residents to adopt a healthier, more active lifestyle.
"This scheme will also vastly improve road safety for pedestrians, and I would encourage anyone who lives in or travels through Fishpool and Pimhole to take a look at the draft designs and have their say."
To take part in the consultation and complete the online survey, go to www.bury.gov.uk/activetravel-fishpoolandpimhole
The project forms part of the Government's £2bn investment in active travel in response to the Covid-19 pandemic, and complements improvements already being developed by Bury Council, including through the Mayor's Walking and Cycling Challenge Fund. It will also support the Greater Manchester Combined Authority Transport Strategy and the Combined Authority's commitment to achieve clean air compliance by 2024 and to be carbon neutral by 2038.
Bury Council will be hosting a TeamsLive virtual event at 6pm on Wednesday 26 January 2022 where people can hear more about the proposed designs and submit questions for the team to answer. To join, go to www.bury.gov.uk/activetravel-fishpoolandpimhole
on 26 January. A recording will be published afterwards for those unable to join live.