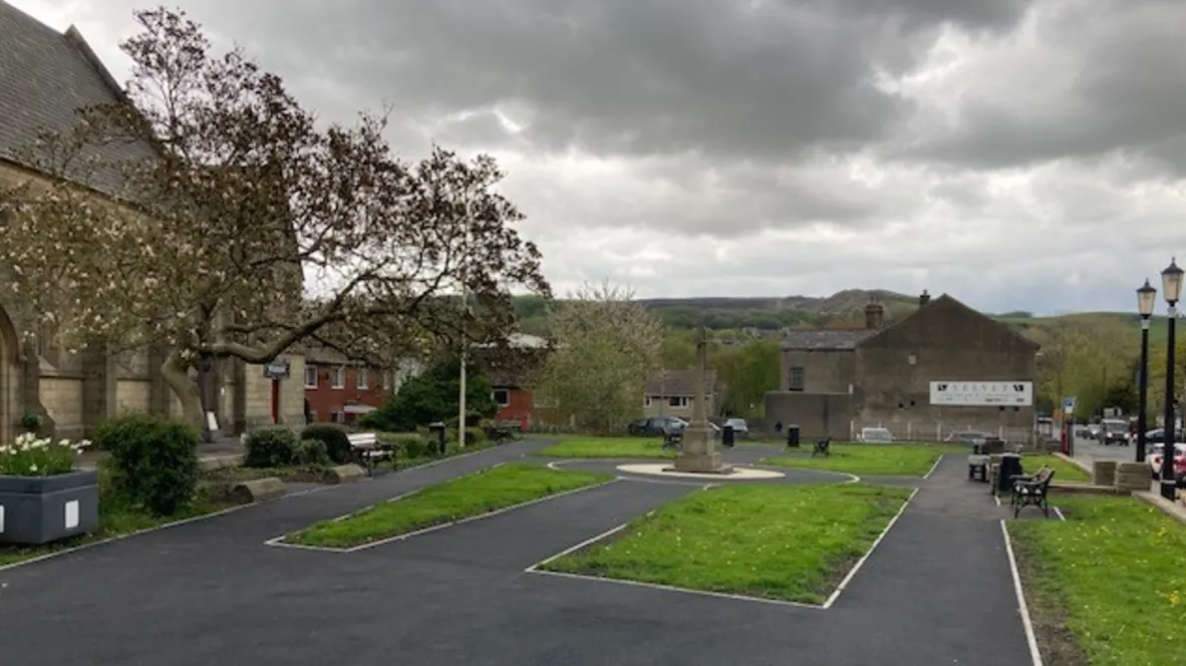 The latest phase of work to improve St Paul's Church Gardens in Ramsbottom with new trees and shrubs will start in early December.
As agreed with the War Memorial Group, the work will only be carried out after the Remembrance Sunday services on 14 November. The timing also means that the trees will have the best chance of survival as they cannot be lifted from the nursery until the end of November.
Councillor Alan Quinn, cabinet member for the environment, climate change and operations, said: "The planting will enhance the garden immensely from what has been a stark green area into something much more fitting of a town centre garden and I am looking forward to the results. The War Memorial Group have done a fantastic job so far and this will enhance what they have done."
Bury Council funded the improvement of the garden, levelling out and resurfacing unsafe paths, entrances and grass areas, removing unsightly shrubs and planting trees. This followed years of hard work by the War Memorial Group who raised a considerable amount of funding to create and install a new memorial around the existing one, which will have the names of Ramsbottom's fallen war heroes carved into it.