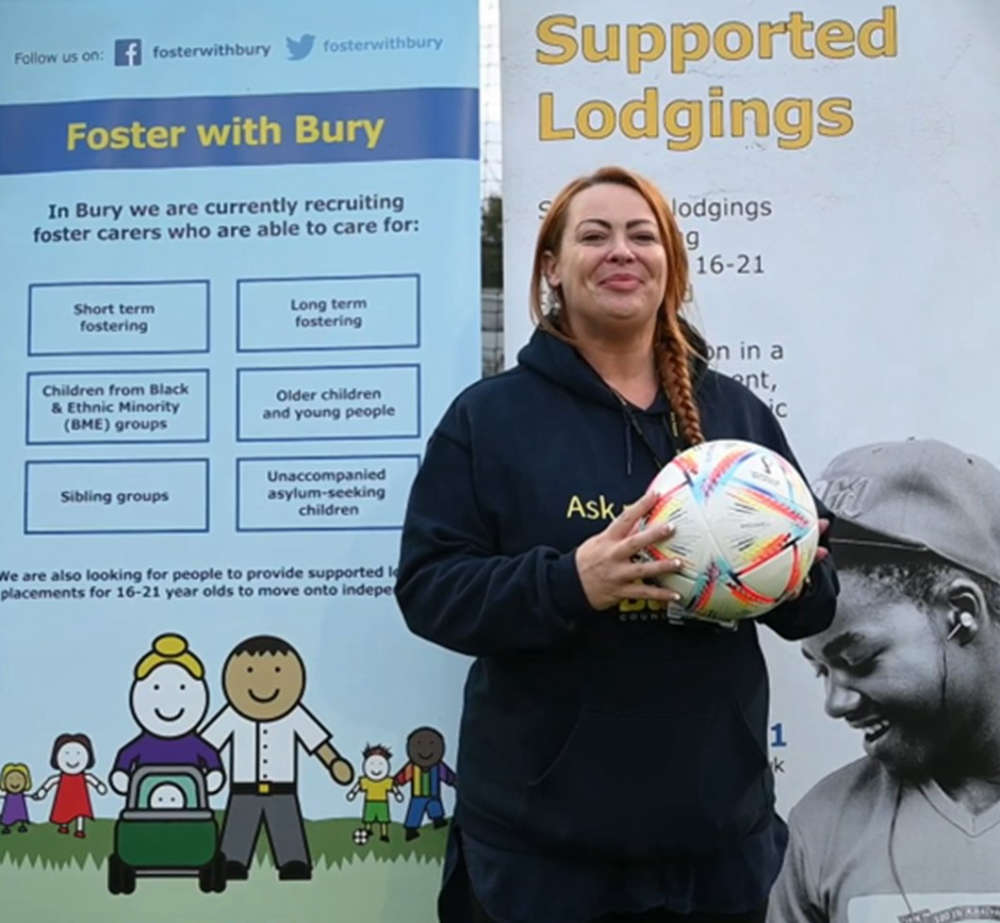 Bury Council has joined forces with Bolton Council to lead on a new national fostering campaign during the World Cup.
With 27 local authorities across the UK, they have formed a virtual team with the aim of achieving just one goal – to recruit more foster carers.
Local Councils United will share video clips - with the "Help a young person achieve their goal" message - on each day of the tournament with reasons why people should foster with their local council.
Football teams, carers, young people and families will all be featured in the clips with the hashtag #FosterWithYourCouncil2022
Councillor Lucy Smith, cabinet member for children's services at Bury Council, said: "We are proud to join forces with local councils across the UK to raise the importance of fostering. We want to ask people: can you help a child in care to reach their life goals?
"Fostering and football brings people and communities together for a common purpose. By working together we can make a difference in a child's life."
Kicking off the campaign on 21 November will be Northumberland County Council, while Medway Council will post the final video on Day 27 of the tournament.
Bury will be featured on Day 10 of the World Cup campaign. Its video will feature Bury Council foster carers and their children talking about their love for fostering local children and the brilliant support they receive.
Bury Council foster carer Richard Treanor-Smith said: "We're really pleased to be part of this campaign to highlight the amazing difference a great foster carer can have on a child's life. When we were approached to take part in the film, we had no hesitation in joining in and sharing the message."
Fostering For Bury Facebook will share each of the council's campaigns every day so please follow @FosterWithBury
All 27 videos can be watched at https://fosterwithyourcouncil.uk/local-councils-united/