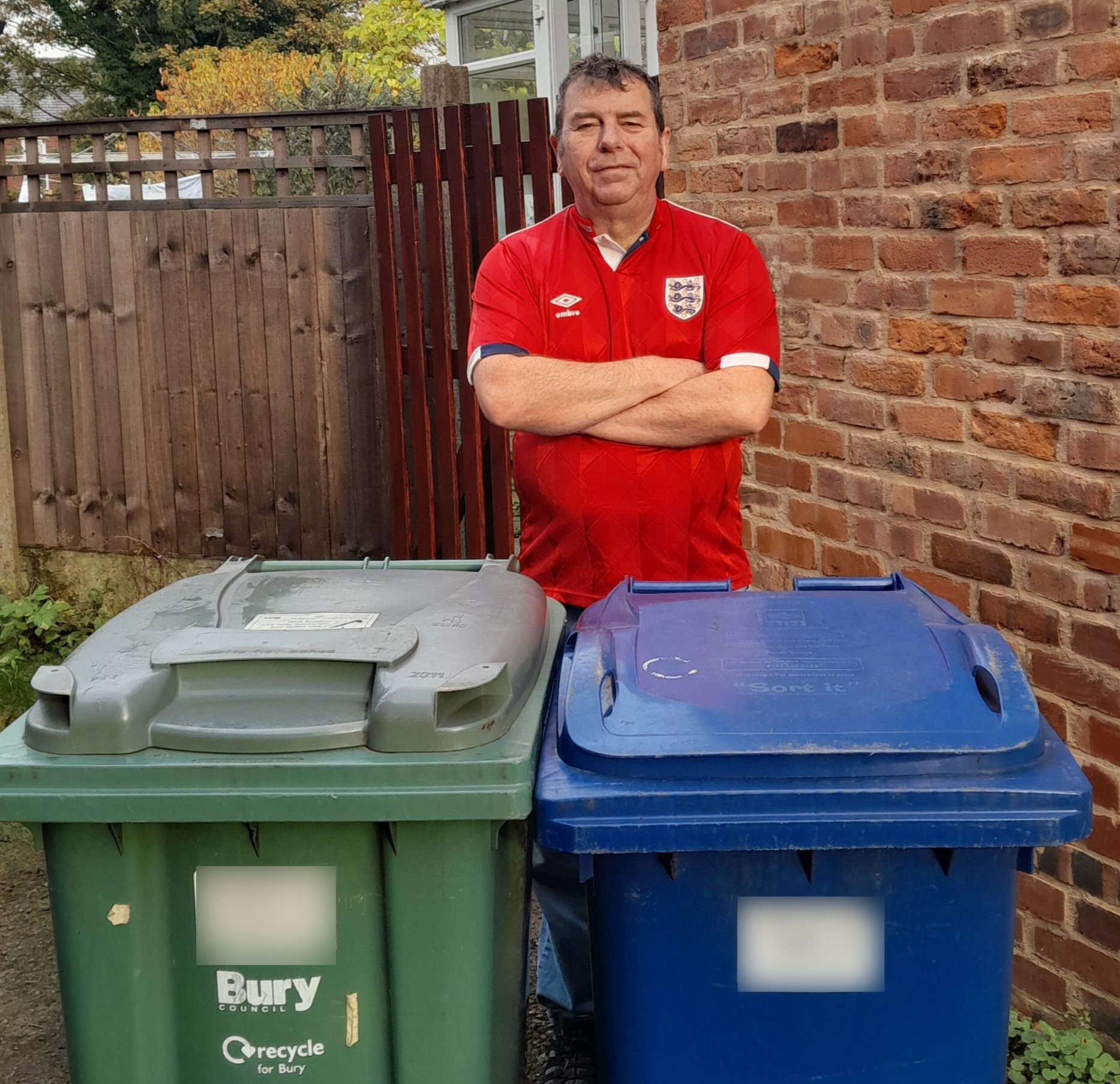 Credit: Bury Council
Football fans are being urged to get behind recycling during the World Cup finals which starts this Sunday.
Thousands of drinks cans and bottles are expected to be raised in Bury throughout November and December while the tournament takes place in Qatar.
Bury Council is reminding supporters that every one of these steel and aluminium cans and glass bottles can be recycled in your blue bin.
Councillor Alan Quinn, cabinet member for the environment, climate change and operations, said: "We might crash out on penalties again, but let's at least win the recycling challenge by putting all our empty cans and bottles in the blue bin.
"Remember, you can crush your drinks cans to make more space in the blue bin.
"And don't forget food – any leftover pizza or takeaway grub can go in the brown bin, while the (clean) pizza box can go in the green bin and clean foil trays in the blue bin."
Bury-born, Kieran Trippier is in the 26-man England squad, that is departing for Qatar tomorrow. The Three Lions play their first game against Iran next Monday, 1pm kick-off.