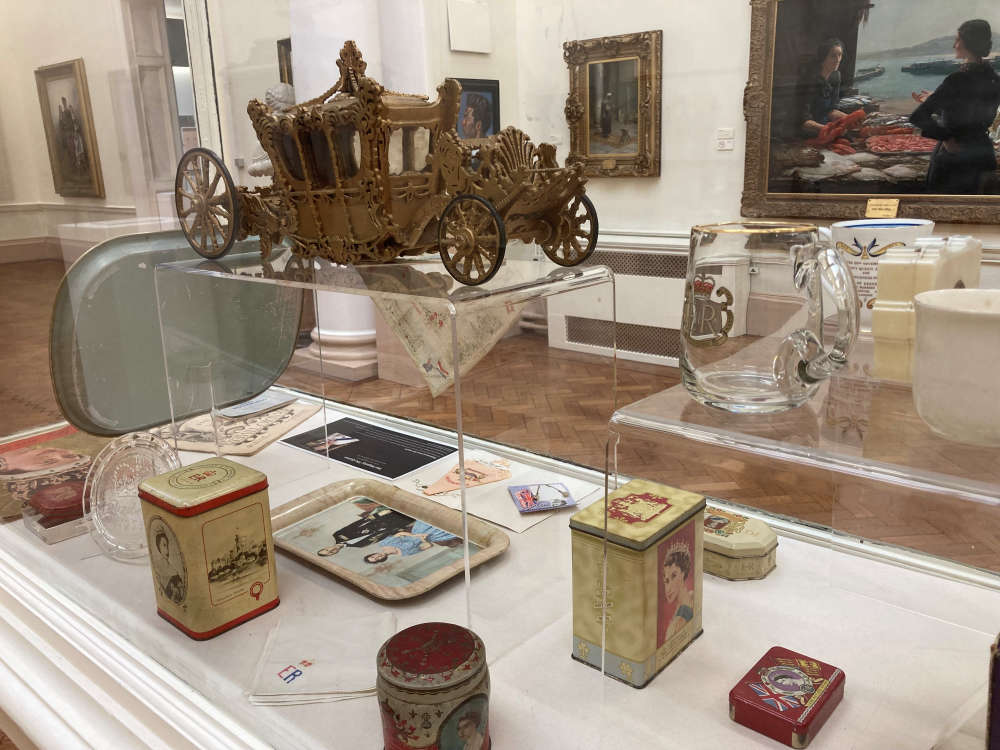 Bury Art Museum & Sculpture Centre is displaying a selection of objects from its Royal Commemorative Collection.
The display features ceramics, glass ware, tins and a miniature replica of the Golden State Coach, as well as other objects from throughout The Queen's reign.
The Queen visited Bury on a number of occasions, most recently in 1992 when she officially opened the Metrolink line and travelled by tram from Manchester to Bury.
In 1954, a year after her coronation, Queen Elizabeth and the Duke of Edinburgh came here to officially open Bury Town Hall. And in 1968, she visited Bradley Fold in Radcliffe where she oversaw Operation Springclean and visited the engineering works of Dobson and Barlow Ltd.
The display will run until the end of the year. Bury Art Museum is open from 10am to 5pm, Tuesday to Friday and from 10am to 4.30pm on Saturday.