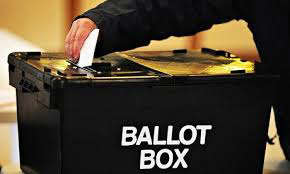 This year's elections to Bury Council will take place on Thursday 4 May – and residents are reminded that they will need photo ID to vote in person.
Anyone who wishes to stand for election must obtain the relevant form from the Returning Officer at Bury Town Hall and return it by 4pm on Tuesday 4 April.
Other important dates to remember:
You must be on the electoral register to vote – the deadline for applying is midnight on Monday 17 April. Applications can be made online: https://www.gov.uk/register-to-vote
Want a postal vote? The deadline is 5pm on Tuesday 18 April.
The deadline to apply for a proxy vote is 5pm on Tuesday 25 April.
At these elections, one third of the council's 51 seats will be contested (one in each of Bury's 17 wards). Polling stations will be open from 7am to 10pm on election day.
If you vote at a polling station this year, you will need to show identification which contains a photograph of you.
For further information about which forms of photo ID will be accepted, visit https://www.electoralcommission.org.uk/voterIDor call the helpline 0800 328 0280.
If you don't have any of the photographic ID listed above, you can apply for a Voter Authority Certificate from the Government. To apply, go to https://www.gov.uk/apply-for-photo-id-voter-authority-certificateor call the helpline 0800 328 0280. Applications must be made by 5pm on Tuesday 25 April.