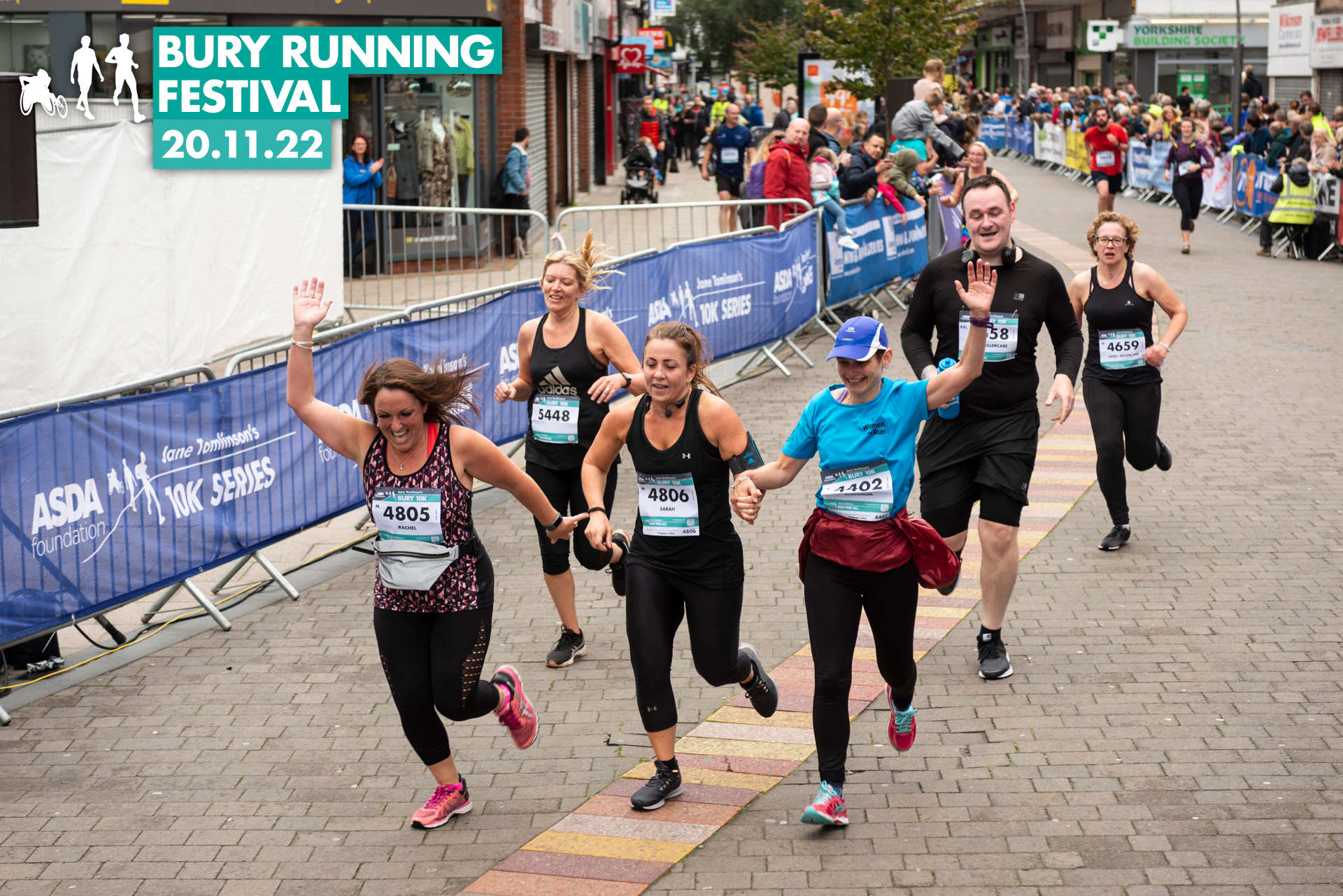 The upcoming Bury Running Festival, which was due to take place this Sunday (18 September), is to be postponed to Sunday 20 November as a mark of respect to the Queen.
Councillor Tamoor Tariq, cabinet member for adult care, health and wellbeing, said: "There has been huge enthusiasm for this year's bigger and better running festival with entrants and spectators alike eagerly looking forward to race day.
"However, it is with a heavy heart, with the very recent passing of the Queen and that our date for the running festival was immediately before the late Sovereign's funeral, we have taken the difficult decision to pause the event until after Her Majesty's funeral out of respect.
"We appreciate that this may cause some disappointment. However, we hope that all the entrants that have been training and fundraising so hard for the event will understand the decision to observe the loss of our much-loved, longest-serving monarch.
"We are as committed as ever to carrying out Bury's first-ever expanded running festival and bringing back this much-wanted running occasion following a two-year break due to Covid-19. Moving the event to November will give us all something to look forward to later in the year at a time when we can celebrate in style and truly celebrate running in Bury.
"I know that I for one will gratefully use the extra training time to enhance my running and hopefully improve on my personal best."
The Bury Running Festival which celebrates runners of all ages and abilities is delivered as a partnership between Jane Tomlinson's Run For All and Bury Council.
The council has worked closely with Run For All and local partners to ensure that despite having to postpone the event it can still go ahead this year. All current entries in the 2022 Bury Running Festival will now be carried forward to the new date on 20 November, in line with the event organiser's (Run For All) terms and conditions.
Providing fundraising opportunities for charities is the primary objective of every Run For All event, ensuring that the money being raised by the event stays local and supports the causes that need them most.
Official partner charities for the 2022 Bury Running Festival include Bury Hospice, Women's Housing Action Group (WHAG) and the Jane Tomlinson Appeal.
Entries in the Bury Running Festival will now remain open until 20 November 2022. To sign up and check the routes:
The Arena Group Bury Fun Run is for anyone aged 3 years upwards. Families and individual participants can walk, jog or run the route. (Entry starts from £5 – children aged 3-8 must be accompanied by an adult)
The Bury 10k is a great challenge for those starting out on their running journey or for seasoned runners looking to improve on their personal best. The event is open to all aged 15 and over. (Entry is £26.00, or £24.00 for UK Athletics members).
The all new Bury 10 Mile offers more experienced runners a more demanding contest and the chance to challenge themselves further. The event is open to all aged 18 and over. (Entry is £28.00, or £26.00 for UK Athletics members).
For more information, go to www.runforall.com