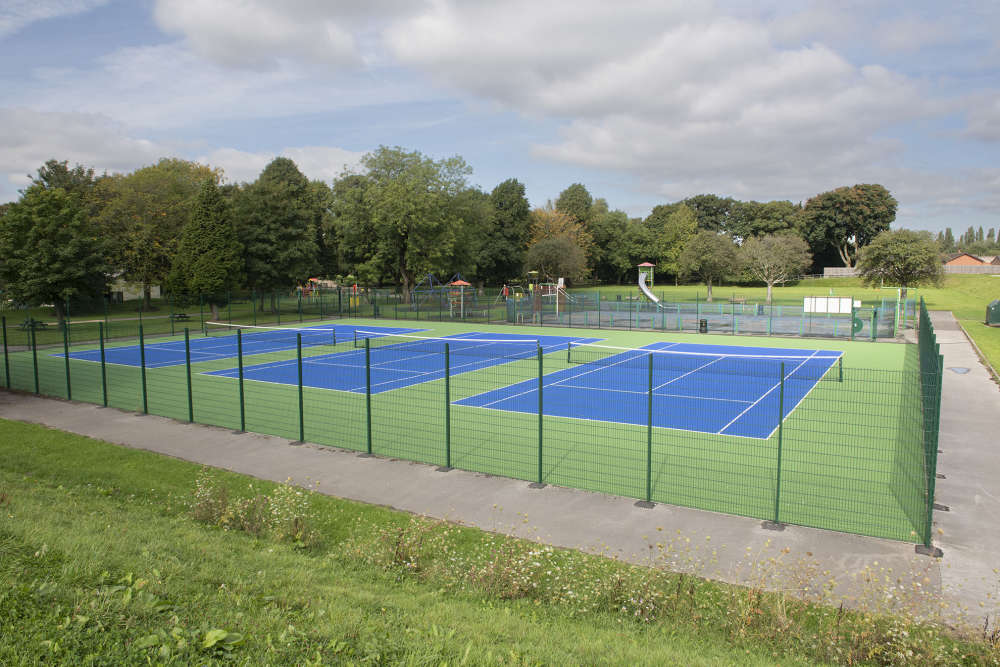 Tennis enthusiasts are invited to a free family Open Day on Sunday (26 Mar) to mark the major investment put into tennis courts across the borough.
The event takes place at Openshaw Park in Bury, organised by the council's partner We Do Tennis, from 9am to 1pm.
People of all ages and abilities can take part, with all equipment provided – and it's completely free! But you must book – go to www.wedotennis.co.uk/bury-parks.
The council has invested £226,000 to refurbish 24 tennis courts across Bury. And, with external funding from the Lawn Tennis Association, there is new gate-access technology and booking systems.
The park venues renovated are Bolton Road Park, Hamilton Park, Manchester Road, Nuttall Park, Openshaw Park, Whitefield Park, Clarence Park, Towns Meadow Park, Whitehead Park, St Mary's Park. These are all available to book online at https://www.lta.org.uk/play/
The council is also working with We Do Tennis to deliver a range of activities. This will include weekly organised free park tennis sessions for all ages, playing levels and experience where equipment is provided. Local tennis leagues will also provide friendly, sociable opportunities to get active through local competition.
Councillor Tamoor Tariq, cabinet member for adult care, health and wellbeing, said: "We have a great partnership with the LTA, as we share an ambition to encourage more people to take up tennis and get fit too – and in the wonderful surroundings of our Green Flag parks.
"Park tennis courts are vital in providing opportunities for children and adults to get active, delivering significant physical and mental health and wellbeing benefits to participants. Accessible facilities in parks are particularly critical to opening up the sport to those from lower socio-economic backgrounds and women and girls."
Sam Foakes, interim head of region for the LTA, said: "We have been working closely with Bury Council for nine years now, beginning with the I Will If You Will campaign.
"In 2017, St Mary's Park was rejuvenated and a pilot scheme held to test how a park tennis facility can be developed and sustained. This was a great success, and now has 2,500 people using it, growing year by year. The new network of renewed and excellent quality park tennis courts will grow tennis participation and reach new audiences, and we are excited to support this fantastic opportunity!"
AndAndy Moss from We Do Tennis said "Parks tennis is a fantastic opportunity to open up tennis to as many people as possible, and we will offer a diverse mix of tennis opportunities across Bury – at park sites and in the community - to make sure there is something for everyone!"