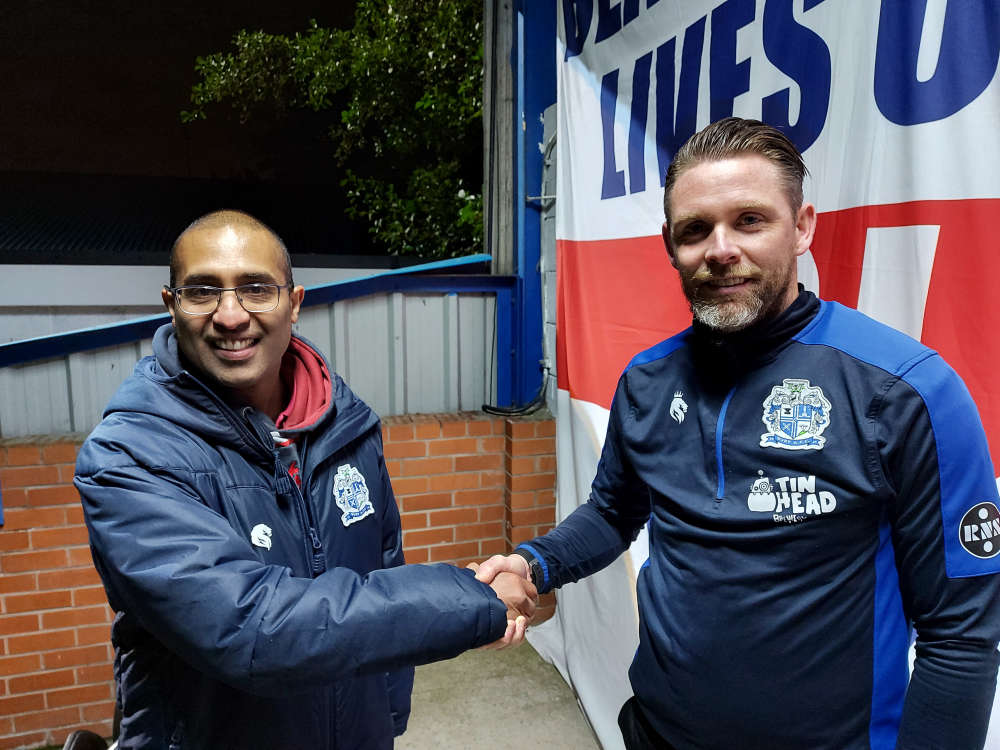 Andy Welsh has extended his contract as Bury AFC manager until the end of the 2022/23 season.
The 38-year-old became the clubs first manager back in July 2020.
It was a tough first season in-charge for Welsh as he only got to manage eight competitive games, but his side only lost two as they won the other five and drew just once.
Remaining unbeaten in the league this season, as well as significant progression in both the FA Vase by reaching the first round proper, and Manchester Premier Cup this week, the club received it's first 'Club of the Month' Award in September 2021 in recognition of the team's performances on the pitch.
The deal was signed earlier this week and all at the club are delighted, Bury AFC Chair, Marcel de Matas said: "Andy wanting to extend his stay with Bury AFC is a great show of strength for the club. All involved in the club have worked incredibly hard to get to this stage, through untold uncertainty on many levels and it is hugely satisfying to see this level of effort be rewarded with performances on the pitch, which is where it matters.
"Andy's ethos of hard work meets that of the club and we are delighted to have secured his services to continue to build on the great start we have had so far."
Andy Welsh added: "First and foremost, I want to thank the board for recognising the steps we have taken already on the pitch, and off it, to build the squad we have today. They are turning in performances week in, week out at the moment that the fans are excited to watch and be proud in supporting.
"We as a staff team, myself, Phil, Spen, Alex and Aiden, are desperate to maintain the performances levels reached so far throughout this season. If we do that, we won't be far off where we want to be at the end of the season and thankfully, we can now have one eye towards the future
"As I have said on numerous occasions already, the fans play a huge part of what this club brings. The players get a buzz out of running out in front of 1,200, 1,300, 1,400 noisy supporters and giving their all for this club. This is only going to build as this, and future seasons, develop.
"Lastly, I am immensely proud to be the manager of this club. The mentality, team ethic and hard work isn't just on the pitch. It includes everyone behind the scenes too. As a club we may not always get things right, but everyone has a role to play and we have created a great environment that everyone wants to be a part of. I want to thank everyone at the club for buying into what we have implemented on the playing side."
Bury AFC are next in action on Saturday as they travel to AFC Darwen.
As the club's official broadcast partner you can hear all Bury AFC home and away games LIVE on Roch Valley Radio Xtra